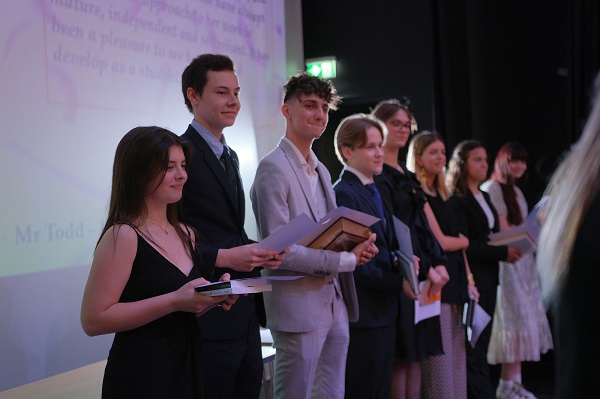 Credit: St George's International School Luxembourg
St George's International School Luxembourg's Year 13 students celebrated their graduation and attended their prom recently, reflecting on their educational journey.
44 students and their parents attended the graduation ceremony at the school's Auditorium where Stefan Ziegenhagen, Chair-Elect of the Board of Governors, spoke of the value of flexibility and adaptability in a global society and wished the students well in their future careers.
Principal Dr Christian Barkei commended the students on their resilience and positive attitudes despite the challenges of the past two pandemic years. He said: "We have certainly aimed to educate you, our students, to be at home in an international environment, comfortable with different cultures and languages, flexible, tolerant and encompassing a true sense of international-mindedness. You should also have collected along the way a good grounding in academic subjects and hopefully – evident in your choices of university courses – a genuine sense of intellectual curiosity and wonder".
Mark Fleet, Head of Secondary and Vice-Principal, presented each student with their School Leaving Certificate and congratulated them on bright futures ahead.
Students have accepted places at universities including Imperial College London, the University of Warwick, University College London, University of Manchester, Cardiff University and St Andrews in the United Kingdom (UK) as well as other universities across Europe, such as Trinity College Dublin (Ireland) and Utrecht University (Netherlands). Areas of study include neuroscience, aerospace engineering, computer science and artificial intelligence, history and politics, drama and acting, business, mathematics, modern languages and international relations.