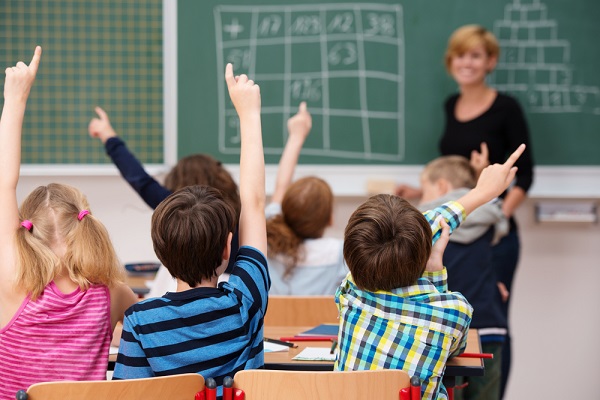 Luxembourg's Ministry of Education, Children and Youth has confirmed that over 7,000 public school students are enroled in this year's free "Summer School" initiative.
Today, Monday 30 August, marks the opening of Summer School 2021 in public primary and secondary schools across the Grand Duchy.
This free and voluntary initiative is aimed aimed at students wishing to improve their grades, consolidate learning or catch up on content in the main disciplines. It consists of revision material, which has been accessible to students since mid-July, as well as face-to-face lessons from 30 August to 10 September 2021.
The Summer School initiative was first set up at the end of the 2020 summer holidays to help students fill gaps in their knowledge related to the COVID-19 crisis. As part of efforts to strengthen support measures for children and young people, the Education Ministry decided to continue this intitiative.
Luxembourg's Minister of Education, Children and Youth, Claude Meisch, explained: "Two Summer School lessons per day still allows you to fully enjoy the summer holidays. This is an opportunity to rework subjects from the previous school year or to prepare for the new school year. Whether it is independently at home or thanks to individualised supervision at school".
Registrations for the 2021 edition have confirmed the merits of this initiative. In 2020, the Summer School initiative brought together around 4,800 primary and almost 1,100 secondary students; this year, more than 5,500 primary and nearly 1,770 secondary students are enroled in these classes.
As was the case last year, German and French language courses remain the most popular among primary pupils, whilst mathematics is the most popular class among secondary students.
In primary education, 337 volunteers are responsible for providing academic support; this includes 44 teachers, 199 temporary replacements and 94 people from the national "supervised studies" pool.
In secondary education, students are supervised by 221 volunteers, including 35 teachers, 164 students and 22 supervisors among education officers recruited at the end of 2020 as part of COVID-19 health measures.
Revision material is made up of 45 thematic files, prepared by 25 teachers. These files allow students to revise at home or on their holidays. They include answer keys and can thus be used independently or accompanied by parents. Files can also be worked on or corrected during face-to-face lessons.
Since the thematic files were put online on 15 July 2021, the distance learning platform www.schouldoheem.lu has recorded (as of 29 August 2021) nearly 31,000 visitors, more than 36,000 visits and 33,850 downloads.
In conjunction with the www.schouldoheem.lu platform, the Education Ministry's helpline 8002-9090 continues to offer advice and educational assistance to students, parents and teachers. Requests via an electronic form accessible on the site, which could be sent throughout the summer, will remain available during the coming school year.