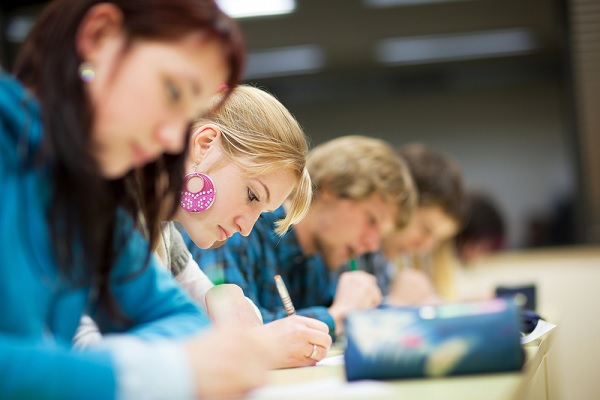 Luxembourg's Ministry of National Education, Children and Youth has announced that a total of 3,545 pupils are registered for the 2020 secondary school leaving exams (Baccalaureate).
The written examinations for the end of studies examinations for classical secondary education and general secondary education start on Monday 25 May 2020.
A total of 3,545 candidates, including 2,028 young women (57.2%) and 1,517 young men (42.8%), are registered for the summer session 2020.
Registrations for the various end-of-study exams are spread as follows:
• Classic secondary school leaving exam: 1,725 ​​students (974 young women and 751 young men);
• general secondary school leaving examination: 1,820 pupils (1,054 young women and 766 young men);
• 20 evening class students (11 young women and 9 young men) will take the final exams.
Written, oral and practical tests are assessed by 1,353 members of 214 examination boards.
The exams are conducted in strict compliance with the barrier (social distancing)measures decided by the government to protect the health of pupils and teaching staff as much as possible while combating the spread of COVID-19.
In order to ensure that no candidate is adversely affected by the exceptional circumstances which marked the last months of their final year, the examination procedure has been adapted, as follows:
• The questions for the final exam relate only to material dealt with in class before 13 March 2020.
• Part of the questions include additional questions or subjects in order to offer a possibility of choice. In the disciplines concerned, the duration of the tests is increased by twenty minutes on average.
The Minister of National Education, Childhood and Youth, Claude Meisch, has conveyed his best wishes for a lot of success to all the candidates for these exams.