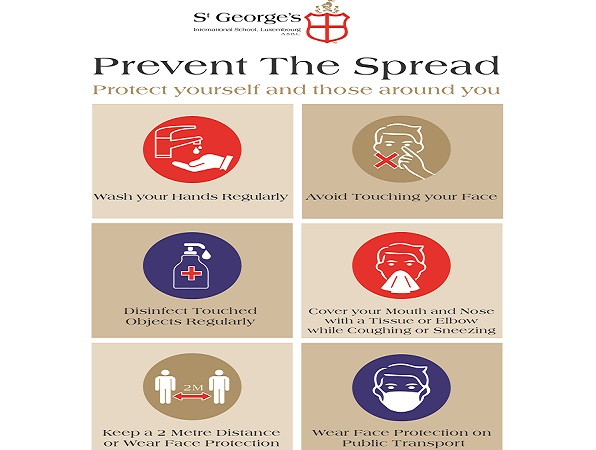 Credit: St George's International School
The International School of Luxembourg (ISL) and St George's International School Luxembourg introduced new safety measures this week as students returned to school.
Following the return of final year students across the country on 4 May, schools reopened for remaining secondary school students on Monday this week. Primary schools and creches are expected to reopen from 25 May 2020.
In this context, both the ISL and St George's have published guidelines in line with the Education Ministry's strategy for school reopening. According to these guidelines, parents of ISL students should measure their child's temperature every morning before school. Upon arrival, school staff at both the ISL and St George's will check students' (and St George's staff's) temperatures and anyone with a temperature higher than 37.5°C will be sent home.
Canteen services will be unavailable in both schools and locker use is limited (not authorised at St George's). Students are expected to follow social distancing rules and masks must be worn on campus, as well as on public transport and in class (unless otherwise permitted by teachers). A one-way traffic system is operational in corridors and hallways.
In addition, ISL students are split into two groups which attend class in person on alternate weeks in order to reduce physical contact. Breaktimes are also staggered at both schools. At St George's, classrooms will be set up so that students are two metres apart; a maximum of eleven students will be allowed into a classroom at a time. Students who fail to respect the new safety measures, which remain in place until the end of the school year, could face exclusion from school for the rest of the year.
Primary school reopening guidelines have not yet been published.