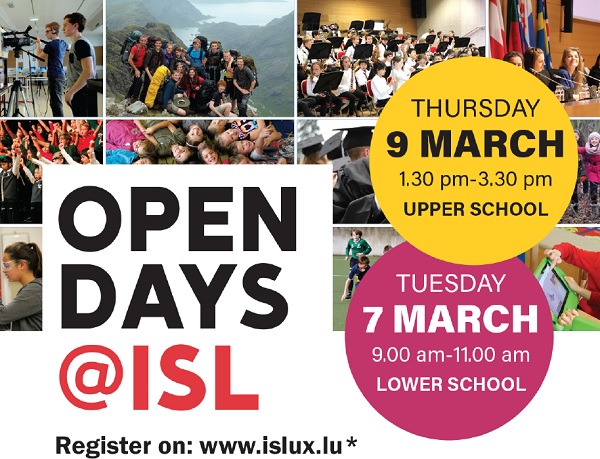 The International School Luxembourg (ISL) is holding two Open Days at the school in Luxembourg-Merl.
The two events are being held on:
- Tuesday 7 March, from 09:00 - 11:00, for Lower School information
- Thursday 9 March, 13:30 - 15:30, for Upper School information The ISL Open Days are being organised for those interested in applying or just want to learn more about the life and education at the ISL. They will begin with a presentation by the school's academic leaders and students introducing the academic programme and the approach to learning at the ISL. Following the presentation, the Admissions team will be offering a guided tour of the school providing further information and answering questions along the way.
To attend, register beofrehand at www.islux.lu