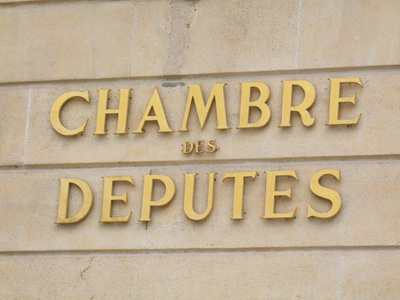 On Wednesday 1 February 2023, the National Council of the CSV political party met in Luxembourg-Cents and appointed Luc Frieden as the party's top candidate in October's general election.
The vote was decided by absolute majority (with two abstentions) and proposed Luc Frieden to the National Convention as the top national candidate.
The party presidents of the CSV, Claude Wiseler and Elisabeth Margue, had previously given the National Council a clear recommendation for Luc Frieden. "We were looking for a top candidate who would bring the party and the country together," said Claude Wiseler. "Someone who has demonstrated competence in times of crisis and understands people's concerns. Luc Frieden fulfills all these requirements." Elisabeth Margue was convinced "that the interaction of the party renewal of the past few months and Luc Frieden's experience can lead the CSV to success."
The politician and lawyer Luc Frieden was cabinet minister in the governments of Jean-Claude Juncker from 1998 to 2013, where he held ministerial portfolios of both justice and finance. In 2014 he switched to business, first to London and from 2016 back to Luxembourg. His positions have included Vice-Chairman of Deutsche Bank AG in London, President of Deutsche Bank Luxembourg, Chairman of the Board of Directors of BIL, partner in the Elvinger Hoss law firm, Chairman of the Board of Directors of the St. Paul Media Group in Luxembourg and a member of the Board of Directors of the Luxembourg Stock Exchange.
Today he is, amongst others, President of the Luxembourg Chamber of Commerce and Chairman of Eurochambres, the European umbrella organisation of chambers of industry and commerce in Brussels.
Luc Frieden accepted the election on Wednesday. The CSV top candidate expressed his joy in front of the delegates: "I would like to lead the CSV back into government responsibility. These political, social and economically challenging times need progress and movement above all. I look forward to tackling this together with a strong team."
The top candidates in the four main political parties in Luxembourg are therefore all now known and, unless something totally unexpected happens, the Prime Minister of Luxembourg in the next government (following the 8 October 2023 national election) will then be one of the following (in alphabetic order):
- Xavier Bettel (DP)
- Luc Frieden (CSV)
- Paulette Lenert (LSAP)
- Sam Tanson (Green)