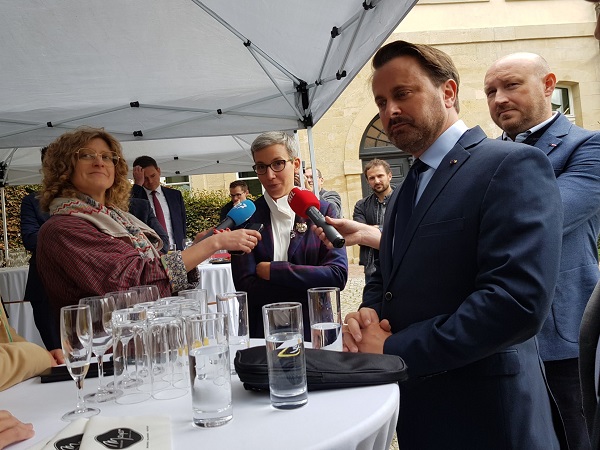 Prime Minister Xavier Bettel and Minister of Culture and Justice Sam Tanson speaking at today's press BBQ; Credit: Jazmin Campbell
Following last week's Cabinet meeting, the Luxembourg Government organised a press barbecue today at the Ministry of State to mark the beginning of a new parliamentary session.
On this occasion, members of the current government, including Prime Minister Xavier Bettel, met with members of the Luxembourgish press to reflect on policy priorities for the coming political session.
In his introductory speech, Xavier Bettel began by lamenting the absence of Justice Minister Félix Braz, who suffered a heart attack last month and has since been in hospital in Belgium. He added that the Government is awaiting further medical diagnoses. In the meantime, Minister of Culture Sam Tanson has temporarily assumed the role of Minister of Justice.
The Luxembourgish Prime Minister added that Brexit will feature heavily on the political agenda in the coming weeks. Nevertheless, he stated that, in his opinion, there would be no further extension for Brexit (beyond 31 October 2019) unless the British Government puts forward concrete proposals.