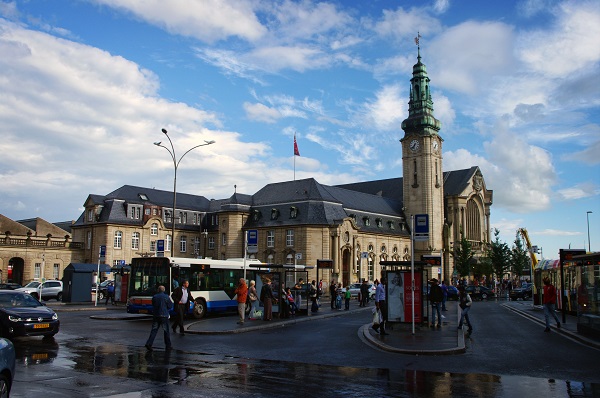 The Ville de Luxembourg has announced new regulations regarding parking at the 'Kiss & Go' space located at place de la Gare in Luxembourg City.
After the state authorities converted the 'Kiss & Go' location, next to the entrance of the Gare Centrale and along the side of the AVL platforms, to a space reserved for taxis, the Ville de Luxembourg will now be regulating the 'very short stay' parking from Monday 2 May 2016.
The new regulation will enable motorists to park for free for a maximum of 15 minutes, 24/7, as a means of easily dropping off or picking up people in the immediate vicinity of the Gare centrale.
City agents will soon be making regular checks at place de la Gare, and motorists will be expected to stick the free ticket issued by the parking metre in a visible location behind the windshield of the parked vehicle.
Photo by Mapio