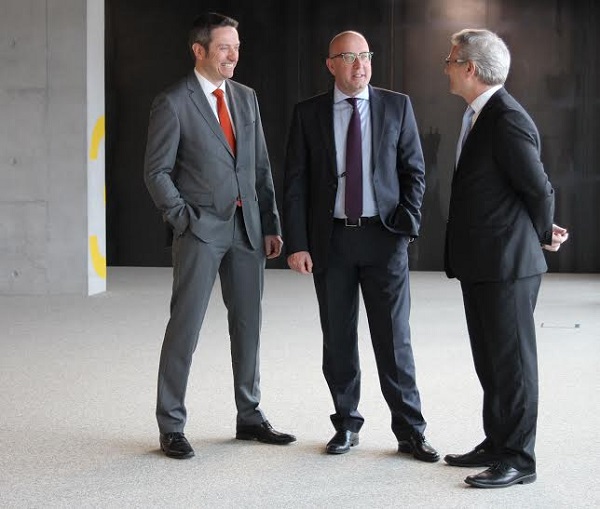 The University of Luxembourg has called on the combined services of Numen Europe and Labgroup to implement its digital transformation project.
Having emerged as a growing international education hub since its inception in 2003, the University of Luxembourg launched the project as a means of taking advantage of the Luxembourg law of 25 July 2015 regarding electronic archiving, by digitising registration forms in a bid to dematerialise student services. The university therefore became the first organisation to draw n this new legal framework for the digitisation and conservation of documents, while deploying its strategy for digital transformation.
Faced with 6,200 registered, the university had to deal with the issue of the sheer volume of paper archives. Eric Tschirhart, Academic Vice-Rector of the University and initiator of the project, explained:
"We manage, on average, 20,000 registration files annually. Knowing that the certificates and other qualifications should remain available for several decades, we took advantage of our move to the new Belval sit to dematerialise our archives and develop online services. Via a single point of information exchange, or 'one stop shop', our students can access their digital file, get information and share documents with the University without moving. When we have 'clients' from 110 countries, aged 20 who live in a 2.0 world with which they naturally interact electronically, this is a service that meets the needs!"
In addition, paperless records save time in terms of research and handling on the part of the university's administrative staff, enabling them to focus on more meaningful tasks.
Numen Europe and Labgroup, two key actors in Luxembourg's dematerialisation and archiving market, accompanied the university throughout the course of the project, helping to sort and treat over 3 million archival pages upon the move to the Belval site, and by developing an integrated, ultra-secure and 'DCSP ready' supply chain.
"All the links in the chain have been designed to ensure the loyalty of the electronic copy to the original paper for different document formats (ID cards, diplomas, documents, A3, A4...) and the inability to alter its content during the process and the transfer to the electronic archiving system," commented David Gray, General Manager of Numen Europe.
"The services provided by Numen and Labgroup meet the requirements for certification as Digitisation and Conservation Service Provider, which means that we are conserving with integrity the student accounts for the University's account for an expected duration of 50 years!" added Jean Racine, Chief Business Development Officer at Labgroup.
"Entrusting the job to two Luxembourg providers candidate for CSDP certification is, for the University, a guarantee of quality," concluded Eric Tschirhat. "Subsequently, the full digitalisation of diplomas and transcripts will also streamline the interaction between students and the labour market".

Photo provided by Numen Europe/Labgroup