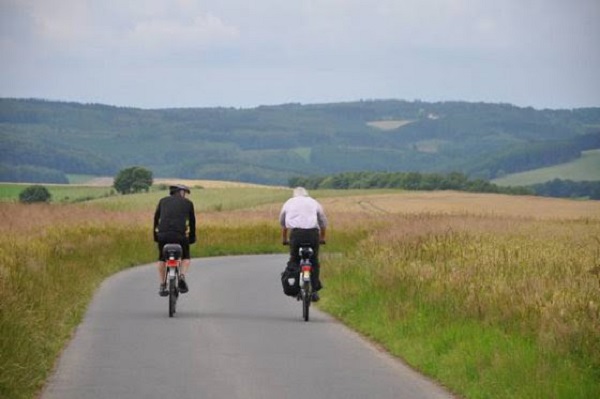 On Saturday 19 September, Etika will be holding a Velotour in Beckerich, where participants will visit the Biekericher Geméisgaart organic vegetable garden.
Etika, a non-profit organisation founded in 1996, promotes alternative financing for socially-, culturally- and ecologically-conscious initiatives. The associations regularly organises Velotours, allowing the residents of Luxembourg to learn about such projects whilst enjooying the great outdoors on a bike ride.
After taking a train from Luxembourg Gare Centrale, the group will first stop at Clairefontaine to visit the ruins of an ancient cloister, before cycling to the plant paradise of the Biekericher Geméisgaart, owned by organic vegetable-growers Thessy and Jean Klein since 2007. The two lease part of their 3.5 hectares to like-minded individuals interested in environmentally-friendly organic gardening.
At the Geméisgaart, participants will be able to sample home-made vegetable soup for €5, before visiting Useldéng-Boevange-Bissen by bike in the afternoon and finally taking the train to Colmar-Berg and Ettelbrück.
Etika will pay the costs of the tour, including train transport, but this does not include the price of the meal, which must ba paid to Geméisgaart. As the number of places is limited, registration is required before 15 September 2015 by contacting velotour@etika.lu or 298-353, which must include a contact phone number.
Photo by Etika