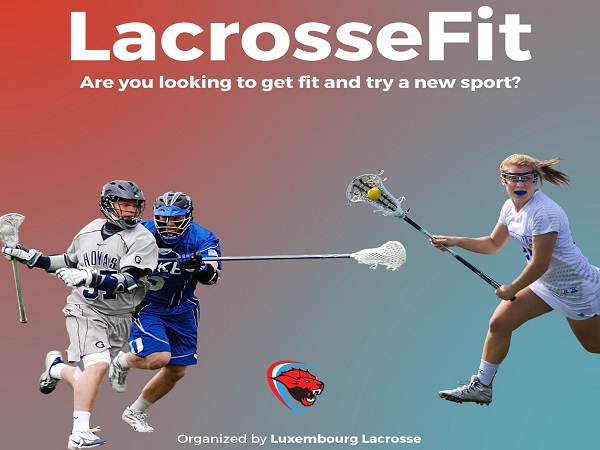 Credit: Luxembourg Lacrosse
Luxembourg Lacrosse, the national governing body of the sport in the Grand Duchy, has announced that it is launching the second edition of "LacrosseFit" for anyone looking to get fit and try a new sport, starting 1 October 2021.
Lacrosse is a team sport played with a stick and a ball with its origins in a tribal game played by the indigenous people of North America since the 17th century. It is claimed to be the fastest sport on two feet.
Luxembourg Lacrosse deemed the first edition of LacrosseFit, which took place in May 2021, an "overwhelming success", with fifteen participants.
LacrosseFit is a standardised exercise and strengthening programme designed to target fitness development while discovering the sport of lacrosse with coaches and players from Luxembourg's national team. The six-week programme will address different muscle groups and body areas improving conditioning, especially after the COVID-19 pandemic situation has restricted physical activity for many, decreasing fitness levels and chances to socialise while playing a sport. It will follow all COVID-19 rules of social distancing and specific conditions for sporting activities laid down by the government.
Participants pay €60 for the programme but have a money-back guarantee if they do not like the sessions and want to quit at any time by handing back the lacrosse stick.
Starting 1 October 2021, LacrosseFit will have twelve training sessions over six weeks, i.e. two sessions per week on Mondays (women) / Tuesdays (men) in Weimerskirch and Fridays (all) at Stade Boy Konen in Cessange, from 18:00 to 19:00 on both days.
For further details and registration, visit join.lacrosse.lu.