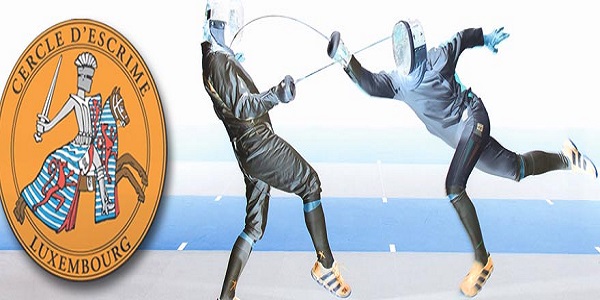 Credit: Cercle d'Escrime Luxembourg
Luxembourg's fencing associations will be hosting an international tournament for junior fencers as part of the Cadet Circuit at d'Coque sports centre on 9-10 November 2019.
76 fencers from seventeen countries will be participating in this international competition, including four young Luxembourg athletes: Joe Delli-Zotti, Ivan Pchelinste, Philippe Jonas and Luo Ziqiao.
His Royal Highness Prince Louis will be attending the men's finals on Saturday at 17:00. Prince Louis will be handing over the medal to the tournament winner. On Sunday, the ladies' tournament will take place; 56 fencers from thirteen countries are expected for this event, including Luxembourg's Anna Zens.
Anna Zens commented: "My best result at a European Cup tournament so far was 9th place. I would like to improve [that] here at home".
For visitors, there will be a stand with laser swords to try out next to the tournament. Another highlight will be a photography exhibition by Steve Rayyan Mack and Fabio Theo Aureli. President of the Luxembourg Fencing Association, Pascal Tesch, commented: "The exhibition shows people of yesterday, today and tomorrow. It is a unique journey through the multicultural reality of Luxembourg with people from different backgrounds united in fencing".
The tournament is organised by the Fédération Luxembourgeoise d'Escrime and the Cercle Escrime Sud.
On the sidelines of the tournament, the European Fencing Confederation (EFC), an umbrella organisation for European fencing registered in Luxembourg, will hold a board meeting.