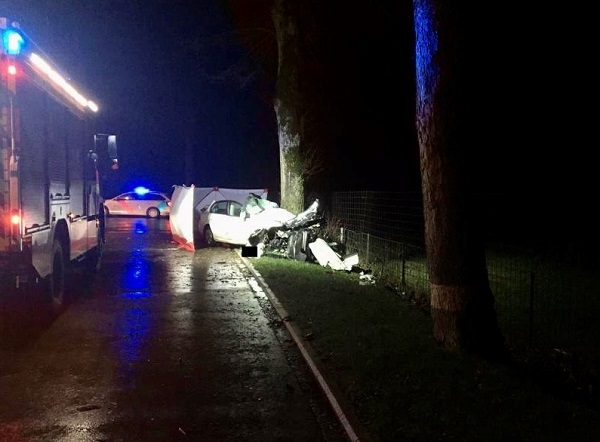 Credit: Police Grand-Ducale
The Grand Ducal Police have reported that a fatal road accident occurred on between Everlange and Useldange in western Luxembourg on Monday evening.
Shortly before 21:30 on Monday 3 January 2022, a car coming from the direction of Useldange on the N22 came off the road and crashed into a tree in the opposite lane.
The motorist, an 18-year-old woman from northern Luxembourg, died at the scene of the accident.
The police was on site and the N22 was closed between Everlange and Useldange for several hours.