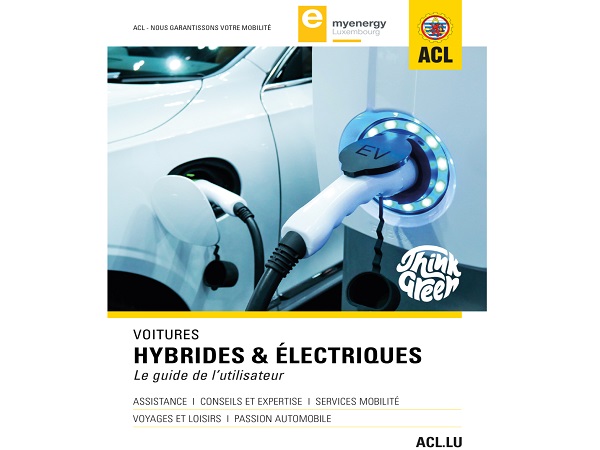 Credit: ACL
The Automobile Club du Luxembourg (ACL) has announced the publication of its new user guide on the subject of hybrid and electric cars.
To answer the various questions posed by the general public, the ACL has designed a user guide (available in French and German), which contains useful information on electrified vehicles.
Electromobility and electrified engines are often mentioned, but what does this really mean? What type of use are these vehicles suitable for? What should be considered with regard to charging? This detailed guide is designed to answer these many questions and uncertainties.
"The ACL is committed on a daily basis to inform and advise its more than 190,000 members, as well as a wider public, on all subjects relating to mobility", explained Jean-Claude Juchem, Director of the ACL. "It was therefore normal that we were working, with the help of our experts, to make the general public more comfortable with all the at times contradictory information circulating about electric and hybrid cars".
The publication "Voitures hybrides et électriques - Le guide de l'utilisateur" ("Hybrid and Electric Cars - A User's Guide") is therefore intended to inform consumers in an objective manner and to bring together all the relevant information concerning electrified vehicles.
"This guide allows you to learn not only the different electrified engines available on the market, but also the solutions for recharging them", specified Antonio Da Palma Ferramacho, Head of Mobility Technologies at ACL, who participated in the drafting of the brochure.
Available in French and German, the guide is also available in digital format that can be viewed and downloaded from the website www.acl.lu in the "Médiathèque" section.