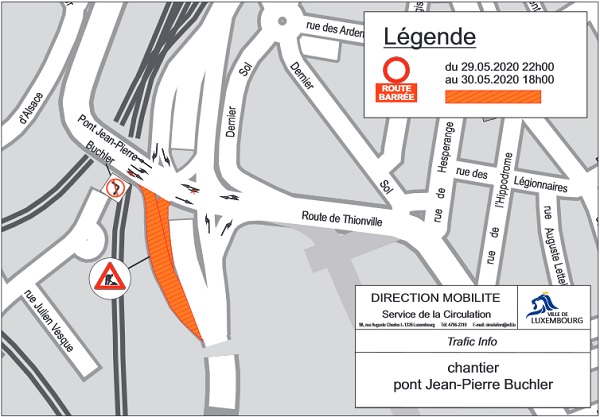 The Ville de Luxembourg has announced that the next phase of the redevelopment of the Pont Jean-Pierre Buchler (which links the Place de la Gare in Luxembourg-Gare with the Route de Thionville in Bonnevoie) will involve the closure of the west ramp on the Route de Thionville (towards the Pénétrante Sud and Gluck roundabout) this week-end.
The temporary roadway repair work will be carried out from 22:00 on Friday May 29 to 18:00 on Saturday 30 May 2020 as part of the redevelopment of the Pont Buchler.
Road seviations will be put in place with appropriate signage.