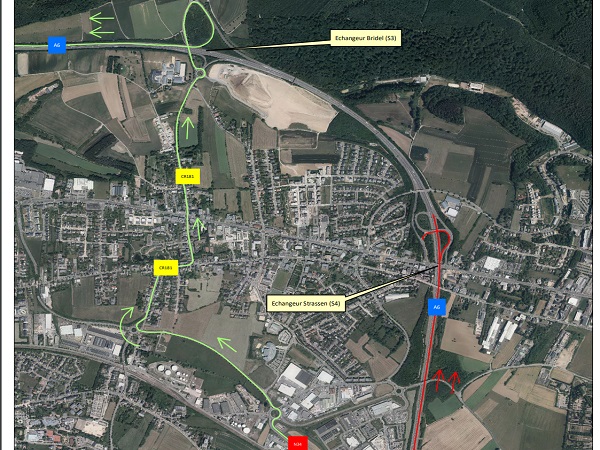 Credit: ACT
Luxembourg's Roads Authority has announced a number of traffic changes for the coming weekend, related to roadworks on the A6 motorway.
The Roads Authority will carry out a project concerning the renewal of the wearing course on the A6 between the Helfenterbruck and Strassen interchanges in the direction of Belgium from around 20:00 on Saturday 23 November until around 12:00 on Sunday 24 November 2019.
For the duration of these works, the A6 will be closed to traffic between the Helfenterbuck and Strassen interchanges towards Belgium. Similarly, the slip road of the Helfenterburck interchange from the N34 and towards Belgium via the A6 will be closed at this time.
Traffic from the A6 towards Belgium will be diverted from the Helfenterbruck interchange (exit 5) via the N34 and CR181 to the Bridel interchange back onto the A6.
Since the preparatory work needed for the closure of the motorway is being executed a few hours beforehand, traffic disruptions are expected in the late afternoon on Saturday. In order to ensure the smooth running of the project, the first closures will start at the latest two hours in advance.