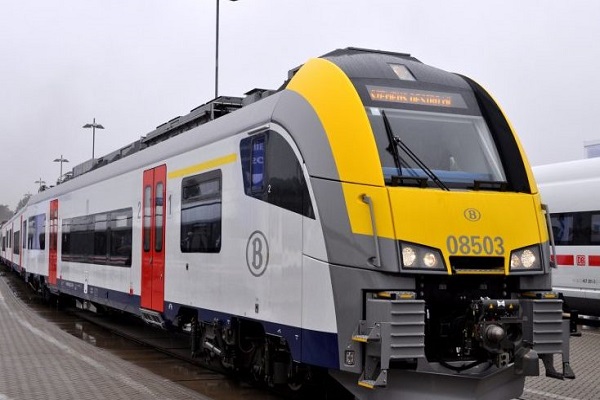 Luxembourg's Deputy Prime Minister and Minister of Mobility and Public Works, François Bausch, and his Belgian counterpart, Georges Gilkinet, have called on the European Commission to invest in the Brussels-Luxembourg rail axis as part of the European Green Deal.
With 2021 being the European Year of Rail and the year of the Next Generation recovery plan, the Luxembourg and Belgian Ministers of Mobility have made it their common policy within the framework of the investment plan for a sustainable Europe to put cross-border rail mobility at the heart of the Green Deal.
In a joint letter signed 14 January 2021, Ministers François Bausch and Georges Gilkinet appealed to Frans Timmermans, Vice-President of the European Commission in charge of the European Green Deal, to mobilise sources of funding for the Brussels-Luxembourg rail axis as part of this investment plan.
This rail axis, which consists of lines 161 and 162 in Belgium, is considered an important axis for both international and cross-border rail traffic and is of great symbolic value in terms of the connectivity of two European capitals.
Belgium's Mobility Minister Georges Gilkinet explained: "The works which affect a 175-kilometre section in Belgium are of high technical complexity and concern all types of works (civil engineering, catenary tracks, signaling and voltage changes). This link is the symbol of this freedom of movement between our countries, a freedom dear to the heart of our Member States".
Luxembourg's Mobility Minister François Bausch added: "This is a project that fits perfectly into the logic of cross-border investments financed by the Commission. On both sides of the border, the work carried out on the Brussels-Luxembourg rail axis bears witness to this ambition shared with the European Commission: to invest in rail for sustainable and efficient mobility, at the service of its users but also of our economy, our jobs and our environment".
Minister Georges Gilkinet continued: "However, this rail link does not only concern passenger traffic but also freight traffic. It is in fact part of the North Sea-Mediterranean rail freight corridor and is therefore well situated to contribute to the European priority of moving a substantial part of the 75% of freight currently passing by road to rail. This is fully in line with the priorities of the Belgian federal government".
The line connects the capitals of the European rail axis Brussels-Luxembourg-Strasbourg, a project already retained in addition in Decision No 884/2004 / EC of the European Parliament and of the Council of 29 April 2004 amending Decision No 1692/96 / EC on Community guidelines for the development of the trans-European transport network.
Minister François Bausch concluded: "If the Member States act in favour of facilitated mobility between Europeans, it is essential that the European Commission also invest in this daily reality for the mobility of all, for a sustainable Europe".