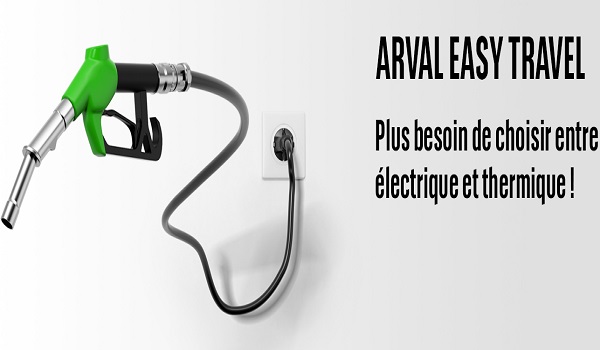 Arval Luxembourg has launched its new mobility service: Arval Easy Travel.
The current crisis period has brought about a change in travel habits. More and more drivers are considering driving an electric car, but many are still reluctant to use this type of engine. Current vehicles have sufficient autonomy to cover the vast majority of daily journeys and access to charging stations is becoming more democratic. However, when it comes to long-distance journeys, the electric car often, because of its limited range, cannot meet the driver's expectations.
This why Arval, a player in the operational vehicle leasing market in Luxembourg and specialist in new mobility solutions, decided to launch the Arval Easy Travel service. This new mobility service claims to offer the possibility of swapping out its 100% electric main vehicle from time to time for a thermal vehicle that better meets the occasional mobility needs of drivers.
On the occasion of this launch, Gerry Wagner, CEO of Arval Luxembourg, stated: "Arval is supporting its customers more than ever in their energy transition. But many drivers, tempted to opt for an electric vehicle, end up ordering a thermal vehicle for fear of not having a solution for possible longer journeys. With Arval Easy Travel, you no longer have to choose between electric and thermal! Arval simplifies their mobility and allows them to drive electric all year round while having a thermal vehicle when necessary. They can therefore feel completely comfortable choosing an electric vehicle with complete peace of mind!".