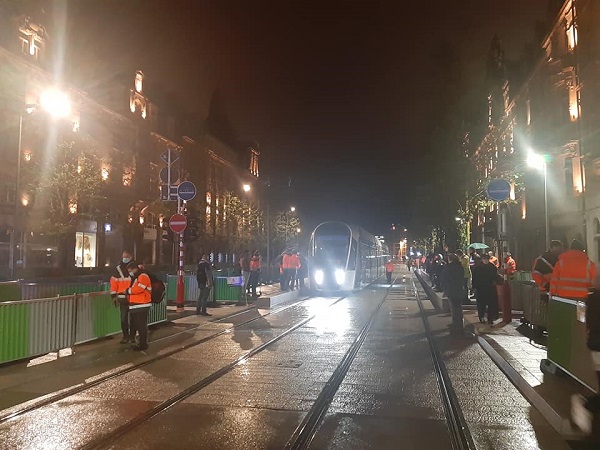 Credit: MMTP / Facebook
The first test run of the extended tram line between Place de l'Etoile and Luxembourg Central Station (Gare), which took place on Monday evening, was a success.
This first phase runs day and night from 5 October through to November, with the tram running under normal operating conditions (on its regular schedule), but without passengers from the end of November.
From Sunday 13 December 2020, the tram will transport passengers to the Central Station.