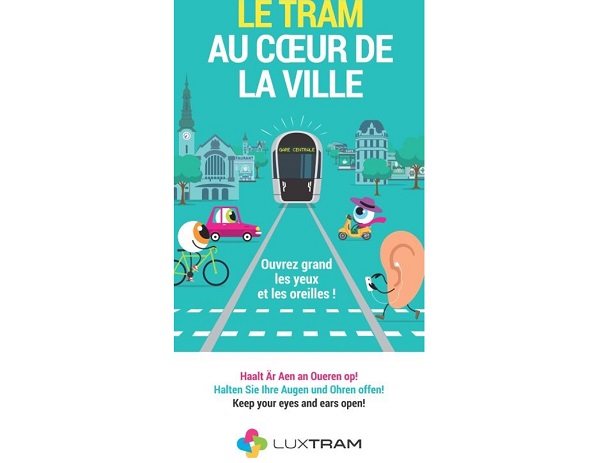 Credit: Luxtram
Luxembourg's tram line extension to the Luxembourg-Gare district is set to take passengers from mid-December 2020.
During a press conference held on Thursday 1 October 2020, Luxembourg's Deputy Prime Minister and Minister of Mobility and Public Works, François Bausch, the Mayor of the City of Luxembourg, Lydie Polfer, and representatives of Luxtram presented the next steps in the commissioning of the tram line to the Central Station.
The first test runs between Place de l'Etoile and the Central Station will begin next Monday 5 October 2020. During this first stage, the tram will run day and night. From the end of November, the tram will run under normal operating conditions (on its regular schedule), but without passengers.
From Sunday 13 December 2020, the tram will transport passengers to the Central Station and serve four new stops: Hamilius; Place de Metz; Paräisser Plaz / Place de Paris; Gare centrale. The Hamilius and Central Station stops will also serve as multimodal hubs.
The tram will run on this section without an overhead line, instead using the fast-charging technique.