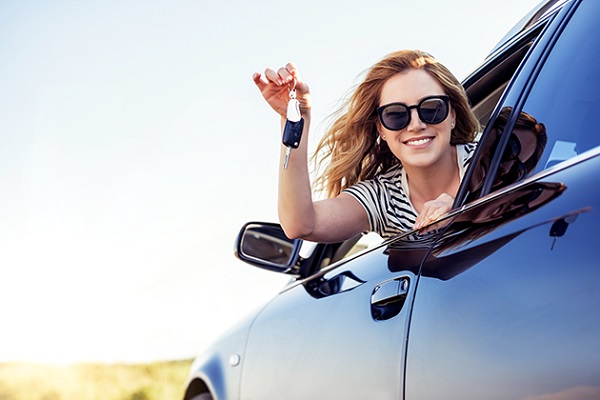 ALD Automotive Luxembourg, a market leader in car leasing, has announced that it is launching, for the first time, a competitive and quickly available leasing formula for used vehicles: ALD 2life Lease.
The COVID-19 pandemic has led ALD Automotive to provide a strong response to the expectations of many companies and professionals who have suffered the full impact of this crisis. The confinement and suspension of multiple activities around the world have caused not only economic difficulties but also significant delays in the delivery times of many new vehicles; Chronicle.lu understands that corporate sales and the leasing of new cars fell significantly during lockdown.
ALD 2life Lease is an operational leasing offer that features vehicles from the stock of those that have expired from a first contract. Dominique Roger, General Manager of ALD Automotive Luxembourg, explained: "We want to give a second life to some of the vehicles that have reached the end of the contract. These are recent, few kilometres, perfectly maintained and in excellent condition. They display the EURO 6 emission standard and are available immediately".
A new vehicle loses around 30% of its value in the first year after purchase; with ALD 2life Lease, this loss of value no longer has to be financed and paid off. Consequently, rental prices are on average 20 to 25% lower than for leasing a new vehicle and the investment value on used vehicles is lower, making it easier for some businesses to accept credit. Companies can subscribe for shorter durations (from 18 months) with a limited impact on the rent and businesses and their employees can access higher category vehicles for an unchanged budget.
Dominique Roger added: "A 2life Lease offer represents a very significant saving on rents, sometimes up to 25% compared to a leasing on an equivalent new vehicle".
In addition to the financial advantage, the 2life Lease product has another advantage: the delivery time. 2life Lease vehicles are available immediately, unlike new vehicles whose delivery times are often extended due to confinement.
The 2life Lease offers are primarily intended for businesses and professionals. They are published and accessible on the following site: https://shop.aldcarmarket.com/fr-lu.
Gerrit Canipel, Sales Director of ALD Automotive Luxembourg, concluded: "We are convinced that our 2life Lease offer will meet the needs of many companies looking for vehicles available immediately and at very advantageous conditions".