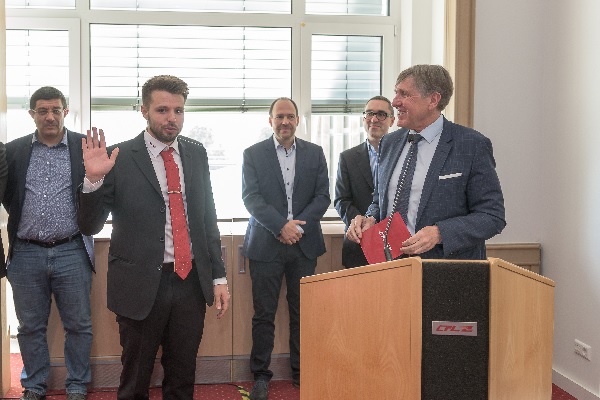 Ticket inspectors pictured with Minister François Bausch (right); Credit: CFL
Friday saw the authorisation of 29 employees of the Luxembourg National Railway Company, CFL, and six from the Luxembourg City AVL buses to inspect tickets.
On 10 May 2019, Luxembourg Minister of Mobility and Public Works, François Bausch, approved these 35 ticket inspectors under Article 4 of the amended law of 19 June 2009 on order and safety in public transport.
The authorised employee will thus be entitled to demand that passengers show their tickets, to collect administrative fines, to withdraw an infringed, manipulated or invalid ticket and, to the extent that the performance of his/her job so requires, will be authorised to verify the identity of the persons controlled and so can demand they show a valid ID.
The newly approved ticket inspectors will also be authorised to instruct persons who, by their behaviour, disturb the order or the safety in the means of public transport, in the bus and railway stations and at the stops/platforms, to leave the vehicle or to move away from the places.
Finally, before assuming this new role, the inspectors must have undergone special training.