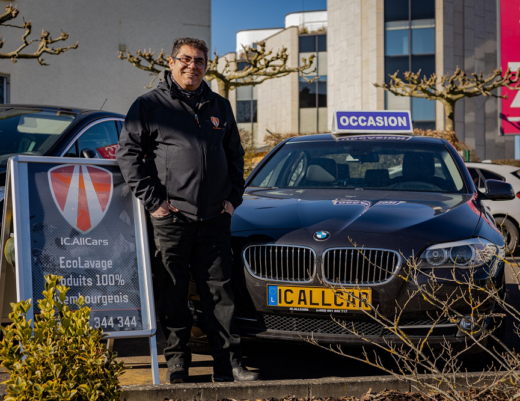 Mr Ivo Gomes – IC.AllCars company; Credit: Tania Alamilla / microlux
On Wednesday 20 April 2022, microlux, a microcredit institution serving microentrepreneurs in Luxembourg, reported a 58% growth in the number of microloans disbursed in 2021.
Following 231 requests, an increase of 30% compared to 2020, microlux disbursed 52 microcredits for a total amount of €829,600 for the benefit of business creators.
At the same time, the volunteers and the microlux team provided more than 140 hours of support to 73 people, in the form of individual interviews, collective training and promotional actions.
Thus, since its creation in 2016, microlux has granted 181 microcredits to support 165 entrepreneurs, contributing to the creation of 230 jobs. Among these entrepreneurs, two-thirds have benefited from microlux support services.
The year 2021 was also the year of confirmation of the social impact of microlux, supported by the results of the impact study carried out with its entrepreneurs who gave the institution a score of 9/10.
2021 also marked the 5th anniversary for microlux, and in particular the first My Microbusiness competition which rewarded four winning companies.
Further details on microlux activities in 2021 is available online via: https://www.microlux.lu/fileadmin/user_upload/microlux_rapport_activites_2021_WEB.pdf