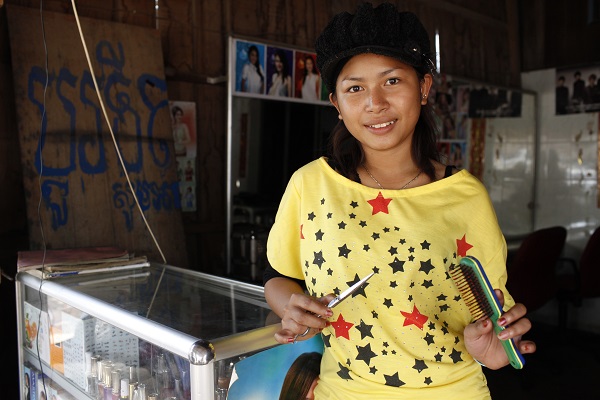 Credit: Godong / Philippe Lissac
The 54th edition of the "Midi de la Microfinance" event, organised by ADA, will take place in person at Banque de Luxembourg (auditorium) in Luxembourg-Ville on Wednesday 20 April at 12:00.
This first face-to-face Midi in two years will be dedicated to young entrepreneurs from developing countries.
The invited panelists, Luxembourg-based experts on financial inclusion of the most vulnerable, will exchange experiences and discuss their plans for fostering youth entrepreneurship in developing countries, a strategic focus area for Luxembourg and the global microfinance sector.
Among the confirmed speakers is Franz Fayot, Luxembourg's Minister for Development Cooperation and Humanitarian Affairs.
The discussion will be in English.
Agenda
Moderator: Gerhard Coetzee, Lead Customer Value at CGAP
12:00: Welcome address by Jean-Philippe Donge, Head of Fixed Income at Banque de Luxembourg Investments (BLI)
12.05: Panel discussion with Minister Franz Fayot, Dr. Hannig (Executive Director of the Alliance for Financial Inclusion) and Patrick Losch (ADA Chairman)
12.55: Closing remarks
13.00-14.00: Lunch reception
Participation is free of charge, but registration is mandatory at: https://www.ada-microfinance.org/en/events/midis-microfinance