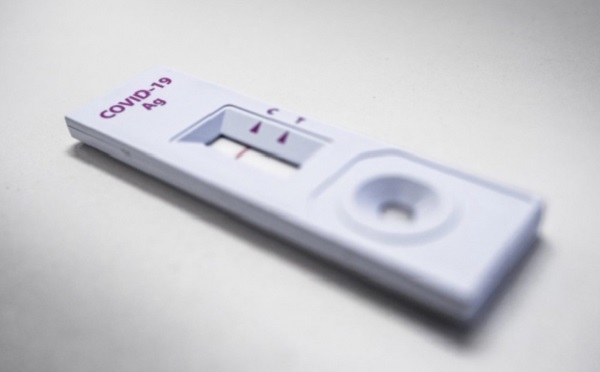 Luxembourg's Ministry of Health, the National Health Laboratory (Laboratoire National de Santé - LNS) and the Luxembourg Institute of Science and Technology (LIST) have published a review of the week of 2 to 8 January 2023 in relation to respiratory infections, namely COVID-19 and influenza (flu).
COVID-19
For the week in question, the number of new COVID-19 infections decreased to 568, down 26.9% from 777 the previous week. In addition, there were 431 reinfections, i.e. 43.1% of all positive cases, down from 499 (39.1%) the previous week.
There were seven new COVID-19-related deaths during the week in question (up from six the previous week); the average age of the deceased was 81 years.
In hospitals, there were 23 new admissions of confirmed COVID-19 patients to normal care (compared to 30 one week earlier). There were five patients in intensive care (up from two). The average age of hospitalised patients was 70 years.
Vaccinations
For the week of 2 to 8 January, 699 COVID-19 vaccine doses were administered: six people received a first dose, twelve received a second dose, 76 received a first additional dose compared to a complete vaccination schedule, 581 received a second complementary dose, 23 received a third complementary dose and one person received a fourth complementary dose. The total number of vaccines administered as of Tuesday 10 January 2023 was thus 1,292,815.
A total of 474,913 people have a complete vaccination schedule, which corresponds to a vaccination rate of 79% of the eligible population (i.e. those aged five and over).
The pop-up vaccination centre in the Belval Plaza shopping centre (first floor) in Esch-Belval will be open every Friday until 17 February 2023, from 10:00 to 16:00.
Other vaccination-related information is available online at https://impfen.lu/en/.
Variants
Data relating to the sequencing of COVID-19 variants are published in the REVILUX report on the LNS website: https://lns.lu/publications/. Currently, Omicron BQ.1 variants are in the majority, representing 75.1% as of week 52 of 2022 (68.7% as of week 51). The recombinant XBB variant represented 4.7% as of week 52 (7.6% as of week 51).
Wastewater monitoring
LIST publishes its CORONASTEP report every fifteen days. According to the latest report, the level of contamination of the thirteen wastewater treatment plants analysed during weeks 51 of 2022 and 1 of 2023 showed a still high prevalence of SARS-CoV- 2 in wastewater. There is currently a rather downward trend, with a decrease in SARS-CoV-2 genome flows observed over the past three weeks. All CORONASTEP reports are available on the LIST website: https://www.list.lu/en/covid-19/coronastep/.
Flu
For the week of 2 to 8 January 2023, the number of flu cases reported by laboratories decreased to 491, down 46.1% from 911 the previous week. According to the authorities, a first peak of the influenza epidemic appears to have been reached.
The LNS microbiology department, in collaboration with the Health Directorate and a network of sentinel general practitioners and paediatricians spread across the country, carries out sentinel surveillance every year. Data relating to this are published in the REVILUX report on the LNS website (see above).