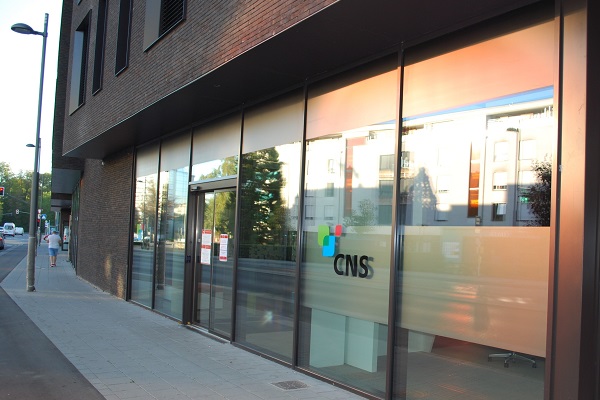 Credit: MSS
Monday marked the inauguration of the new agency of the National Health Fund (Caisse Nationale de Santé - CNS) in Esch-sur-Alzette, in south-western Luxembourg.
Luxembourg's Minister of Health and Minister Delegate for Social Security, Paulette Lenert, inaugurated yesterday this new agency, in the presence of Christian Oberlé, President of the CNS, and Georges Mischo, Mayor of the City of Esch-sur-Alzette.
This agency opened its doors at the new address 4 Rue Berwart on 29 June 2020. Before the COVID-19 health crisis, the agency received around 250 people per day. The new agency now has a surface area of over​​ 170 square metres and has seven counters.
Paulette Lenert expressed her appreciation of the new agency's arrangements which allow policyholders to be welcomed in complete confidentiality. She stressed: "It is very important to keep human contact with the population and to receive policyholders in a place where they feel safe".
The Esch-sur-Alzette agency is one of five CNS agencies which have relocated in recent months to new modernised premises. The Differdange and Wiltz agencies have already been inaugurated, with those in Ettelbruck and Mondorf-les-Bains being inaugurated later this month.
In order to better serve policyholders, the new CNS agencies have been fitted out according to a new functional concept. The new counters are designed to offer improved confidentiality through optimised acoustics and closed and partitioned spaces. The ergonomics of the furniture, temperatures, air renewal and lighting meet modern standards. The layout also made it possible to establish a new visual concept, making the CNS identity recognisable in all agencies.