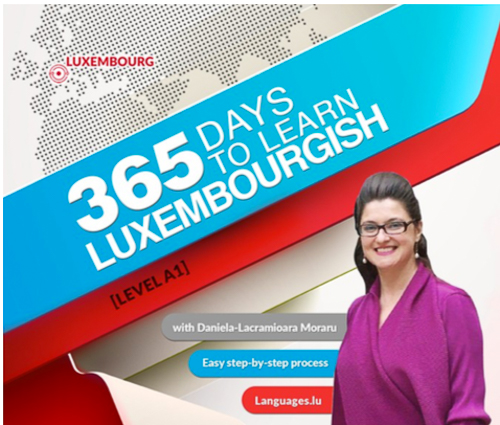 A useful guide to learning Luxembourgish will be launched on 13 June, with a special conference dinner at Cercle Munster.
365 Days to Learn Luxembourgish is an open-date desk-top calendar offering 365 quickie lessons in Luxembourgish for beginners created by Romanian-national Clara Moraru.
Clara arrived in Luxembourg just under 20 years ago, and now has Luxembourgish nationality. She says the calendar was inspired by her own learning experiences.
The conference opens at 19:00 with an aperitif, followed by the conference at 19:30 and dinner at 21:00. Tickets for the conference and dinner are €50, and for the conference alone, €15.
Reservations must be made in advance to: reservation@munster.lu