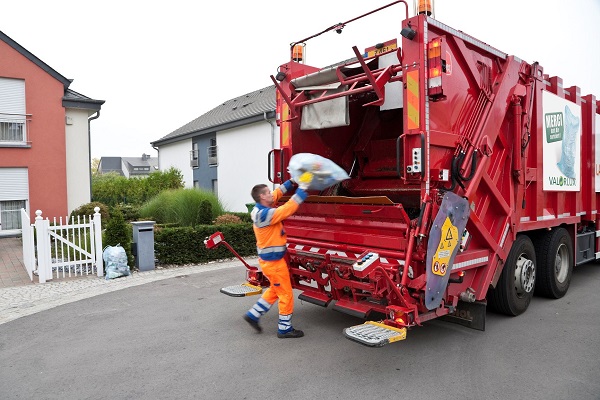 Credit: Valorlux
Valorlux, a Luxembourgish non-profit organisation responsible for sorting, collecting and recycling packaging waste for individuals and businesses, has announced that, as of Monday 30 March 2020, residents can order its blue and green bags online.
The closure of certain municipal counters to the public as part of the management of the COVID-19 (coronavirus) health crisis has impacted the distribution of blue and green Valorlux bags to residents. In response, Valorlux has decided that residents of several municipalities in the country can order a roll of its blue or green bags via the Valorlux online shop at www.valorlux.lu. These will then be delivered free of charge to residents' homes.
The order quantity will be limited to a single roll of 20 bags. Delivery will be made within seven working days after ordering. The order can be renewed only three months minimum after the last order placed. Residents are invited to use this service if their municipality of residence does not provide them with Valorlux bags and if they have exhausted their supply of recycling bags.
The municipalities included in this measure are: Beckerich, Berdorf, Bissen, Bourscheid, Clervaux, Contern, Dalheim, Diekirch, Differdange, Dudelange, Ell, Esch-sur-Sure, Ettelbruck, Feulen, Flaxweiler, Frisange, Goesdorf, Hesperange, Hobscheid, Kayl, Koerich, Larochette, Lenningen, Lintgen, Lorentzweiler, Luxembourg, Manternach, Mertzig, Mondorf-les-Bains, Niederanven, Nommern, Parc Hosingen, Pétange, Preizerdaul, Putscheid, Redange, Sandweiler, Stadtbredimus, Steinsel, Vallee de l'Ernz, Vichten, Wahl and Waldbillig.