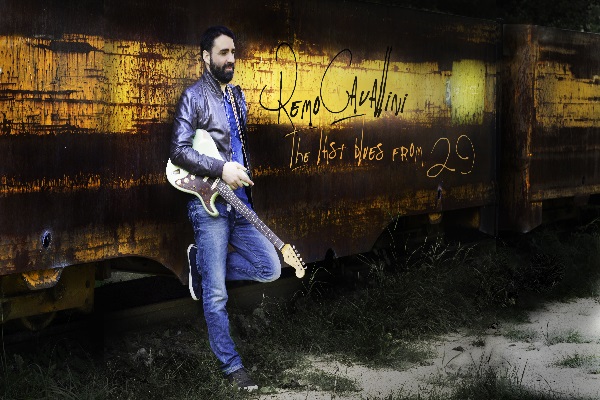 Remo Cavallini; Credit: © Nathalie Flenghi
The Centre national de littérature is hosting a "Blues Meets Literature" event with Yorick Schmit and with Remo Cavallini on 5 Februay 2019 at 19:30.
During this musical reading, writer Yorick Schmit and guitarist Remo Cavallini will take the audience on a literary and musical journey to the Minett region of Luxembourg.
In his melancholic story from the collection "Der Geruch der Erde nach dem Regen" ("The smell of the earth after the rain"), Yorick Schmit sketched the lives of outsiders and those left behind. Feelings of being lost and sad but also second chances and new starts are at the centre of these collections that often unfold against the background of the rugged-quiet Minett landscape.
Accompanied by Remo Cavallini's expressive Blues, this marks the creation of a vocal dialogue between music and literature.
Entrance is free.