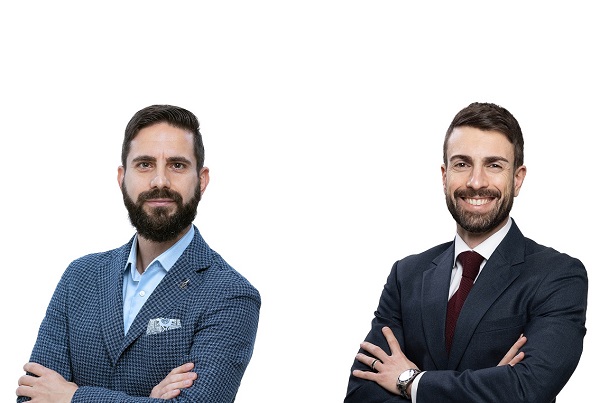 L-R: Michele Basilico; Walter Varvara; Credit: Aztec Group
Independent fund and corporate services provider, the Aztec Group, has announced the appointment of Michele Basilico and Walter Varvara as Associate Directors within its Luxembourg team.
These appointments reflect the continued strong performance of the Aztec Group's Luxembourg office, which now employs 430 people.
Previously a Director and Conducting Officer for an alternative investment fund manager, in his new role Michele Basilico will lead several client relationship teams and have overall responsibility for a portfolio of real estate and infrastructure clients. He will also play a leading role in driving the development of the Group's Real Assets offering across Europe, in addition to overseeing core day-to-day outsourcing activities, such as financial reporting and structure administration.
Walter Varvara, who joins the Group's Depositary Services team, was previously Vice President in the depositary team for BNY Mellon. He also has extensive experience in risk and control roles within European asset managers and insurance, including Zurich and Banca Generali Fund Management. In his new role, Mr Varvara will assume responsibility for a portfolio of depositary relationships and play an active role in growing the firm's depositary client base in Luxembourg.
"Michele and Walter both have extensive industry experience and expertise, which will complement our already strong offering in Luxembourg. There's a real competition for talent in this market, so we're pleased that they have chosen to join us. It's testament to the reputation of our organisation, which continues to win many of the biggest mandates in the region", commented Paul Conroy, Group Head of Real Assets. "I look forward to working closely with them both to continue building our operations and client base within this key market".
Specialising in alternative investments, including real estate, infrastructure, private equity and private debt, the Aztec Group employs more than 1,100 people across six offices and administers over €440 billion of assets for more than 240 alternative investment managers.