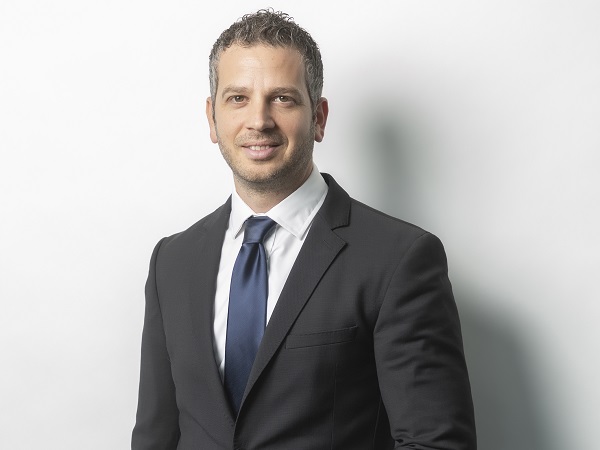 Tamás Márk, newly appointed Head of Real Estate; Credit: IQ-EQ
International investor services group IQ-EQ has announced that it is expanding its Luxembourg senior team with the appointment of client director Tamás Márk as its new Head of Real Estate.
Tamás Márk brings to the role more than 15 years of experience in the corporate services and tax industry during which he has developed a keen understanding and successful track record in managing complex real estate structures across a multitude of property sectors. His strong understanding of the European real estate market and key global client relationship management expertise are considered an asset to the growing IQ-EQ Luxembourg team.
Prior to joining IQ-EQ, Tamás Márk held a number of strategic senior leadership roles including most recently as Director Real Estate and Business Unit Director, Real Estate Solutions with a Luxembourg based investor services group. His experience also includes a three-year period as a Senior Manager for Corporate & Tax Services with a niche Luxembourg-based law firm as well as senior tax advisory roles with two of the Big 4 accountancy practices.
Tamás Márk is a chartered accountant, certified tax advisor and is MRICS qualified. He is also an active member of several Luxembourg-based industry working groups.
Commenting on his appointment, Tamás Márk said: "I'm delighted to be leading the strategic development of our Real Estate offering and look forward to working with Christian and the wider IQ-EQ team to ensure that we quickly become the go to provider of Real Estate services in the marketplace".
Christian Heinen, Managing Director in Luxembourg, added: "IQ-EQ Luxembourg is experiencing an exciting period of growth and positive change so welcoming Tamás to the team is yet another step forward on our commercial journey. At IQ-EQ we believe that it's the combination of technical expertise coupled with the ability to deliver superior client service that makes us stand out from our competitors. I'm confident that with Tamás at the helm our Real Estate offering will go from strength to strength".
This announcement follows the recent appointment of Bram Eijsbouts as IQ-EQ Luxembourg's new Head of Business Development.