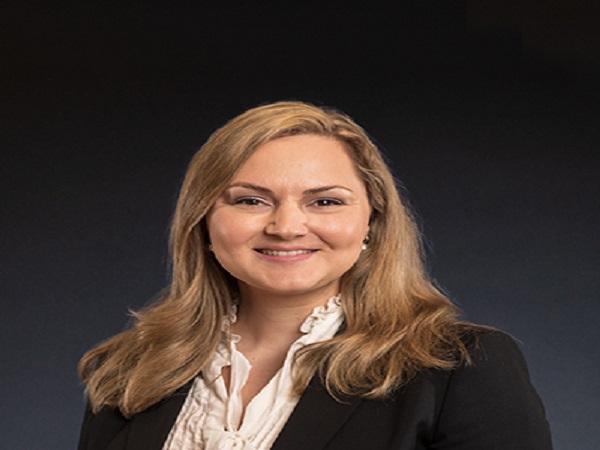 Susana Carvalho, newly appointed Associate Director, Head of Funds Operations; Credit: Ocorion
Fund and corporate administrative service provider, Ocorian, has announced the appointment of three senior level figures to its management team in Luxembourg: Susana Carvalho, Emmanuelle Poret and Rachel Aguirre.
Announcing these additions, Ocorion's Managing Director and Head of Luxembourg and the Netherlands, Jean-Marie Bettinger, said: "We are delighted that Susana, Emmanuelle and Rachel have joined us at such an exciting time for the Luxembourg office. Their impressive experience and expertise will help us to continue to offer a high-level of client service and will also help drive our ambitious growth plans in the region".
Susana Carvalho - Associate Director, Head of Funds Operations
Susana Carvalho will join the management team from a Luxembourg-based alternative investment fund manager, where she also held the position of Head of Operations. Susana brings a wealth of experience to the Luxembourg office having previously held management and leadership positions at M&G Real Estate, HSBC and JP Morgan.
Commenting on her appointment, Susana said: "I am convinced that my background in private equity and real estate will be pivotal in strengthening the fund service delivery in Luxembourg. I'm looking forward to working closely with the management team here, delivering people and fund administration solutions to our clients and their investors".
Emmanuelle Poret - Head of Client Onboarding
Emmanuelle Poret similarly brings considerable experience to Ocorian from over twelve years at Arendt and Medernach and Arendt Services in Luxembourg, most recently leading the Client Relationship Management department. Discussing her new role, Emmanuelle commented: "I am focussed on ensuring a smooth and efficient onboarding process for new clients of Ocorian, while continuing the firm's reputation for excellent service".
Rachel Aguirre - Head of Luxembourg Operations
For her part, Rachel will be leading the firm's Luxembourg Operations team. She boasts a wealth of expertise in the funds industry as well as OTC Derivatives. She has lived and worked in several countries, including Luxembourg from 1997 to 2000 and 2003 to 2011, where she worked in the Corporate Services department at Deutsche Bank, leading their accounting team. Rachel then worked for State Street bank leading their alternative funds operations team. She has just returned from California where she was a Relationship Manager for State Street in the Collateral Management and OTC Derivatives space. Rachel also has a deep appreciation for staff development, thanks in part to her time in New Zealand between 2000 and 2003 where she was a professor of accounting as well as Leadership & Management Development.