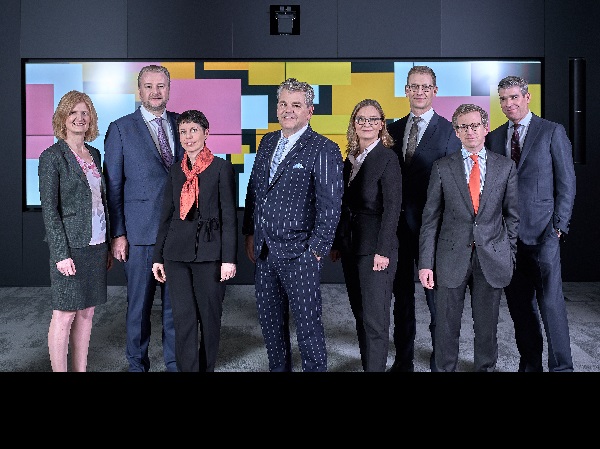 New team; Credit: PwC Luxembourg
PwC Luxembourg has announced its new Country Leadership Team (CLT), which was approved by the firm partners on 26 February 2019.
This new leadership team is thought to illustrate the three key drivers guiding PwC partnership: business centricity, diversity and collective mind-set. The freshly appointed members have taken office legally as of 2 April 2019.
Composed of eight members, this new Leadership Team also reflects a balance of solid experience and newer members. Their mission is to focus very firmly on driving forward PwC's position in the market place as well as providing leadership for ongoing transformation.
The members of the PwC Luxembourg Leadership Team include: John Parkhouse, CEO; Rima Adas, Deputy; Marie-Elisa Roussel, Assurance Leader; François Génaux, Advisory Leader; Gerard Cops, Tax Leader; François Mousel, Clients and Markets Leader; Olivier Carré, Financial Sector Leader; Anne-Sophie Preud'homme, Operations Leader.
According to Territory Senior Partner, CEO John Parkhouse: "Careful consideration went into the selection of our Country Leadership Team. With business sustainability a critical factor in our strategy at PwC Luxembourg, we made sure we chose a team with a strong diverse character because that is key to future proofing."