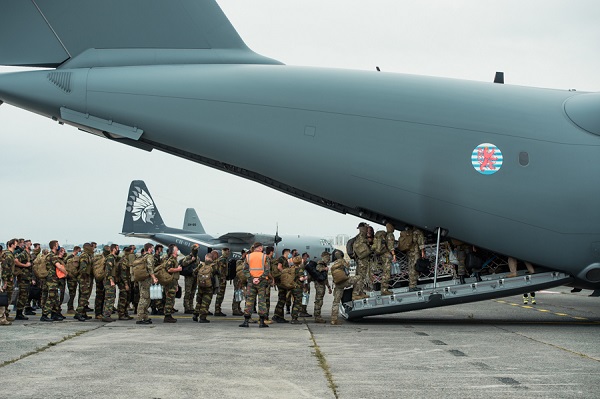 Luxembourg Army's A400M plane; Credit: Belgian Defence
Luxembourg's press information service has confirmed that the Luxembourg Army's A400M military plane is participating in the evacuation operation from Afghanistan.
The A400M military plane had Melsbroek airport in Belgium on Wednesday (18 August 2021) afternoon, with its initial destination Islamabad in Pakistan.
As part of the Belgian detachment which comprises four planes in total, it has been participating in the evacuation operation from Afghanistan by providing strategic passenger transport from Islamabad to Europe.
The consular team are working from Kabul airport and are liaising with the Belgian Embassy in Islamabad and with the airport authorities. The Belgian military preparation team are making necessary contacts with the local authorities to ensure rotations between Islamabad and Kabul.
This operation is part of the European repatriation effort and is coordinated by the EATC (European Air Transport Command).