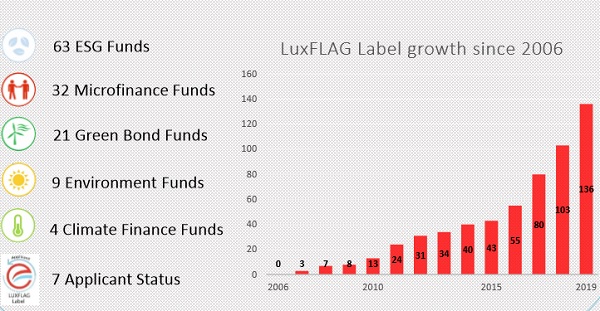 LuxFLAG, Luxembourg's finance labelling agency, has announced that it now labels a total of 136 financial products domiciled in five jurisdictions and managed by asset managers from fifteen countries.
These five jurisdictions are: Belgium, France, Germany, Ireland and Luxembourg.
LuxFLAG's labelled financial products represent €53.4 bn of Assets Under Management (AuM).