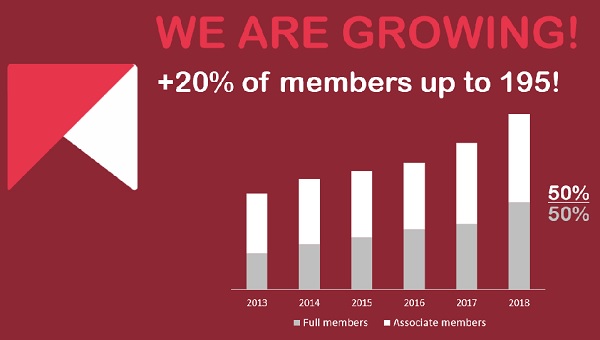 On Monday 28 January 2019, the Luxembourg Private Equity Association (LPEA) celebrated the New Year with the private equity community in the Grand Duchy.
With a growing crowd year after year, the reception reflected the growth of the association which in 2018 increased its membership base by 20% up to 195 members. According to further applications received, the LPEA expect this number to grow to 200 next month.
Rajaa Mekouar-Schneider (President) and Paul Junck (Managing Director) presented some key figures from 2018 and highlighted some of the association's achievements, including the changes at the governance level with a new elected Board, Executive Committee and President.
Overall, the event thanked all of the participants for their contribution to the association and tried to motivate them further to become even more active members and to proactively become ambassadors of the Luxembourg private equity sector both locally and when traveling abroad.