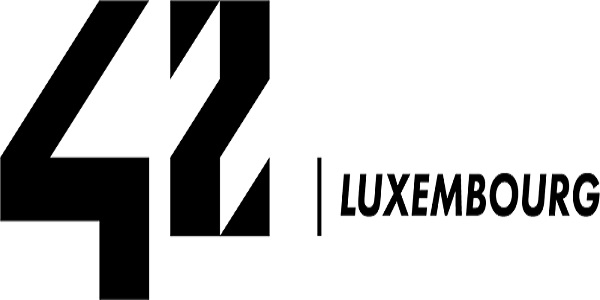 Luxembourg's Ministry of Education, Children and Youth has reported that 150 students will dive into the first "Piscine" (swimming pool) of the new computer programming school for adults.
According to 42 Luxembourg, the use of the French word "Piscine" refers to the fact that each participant "dives into the deep end of coding and learns how to swim together." This is an intense four-week trial or testing period during which students discover the basics of programming from scratch.
The first cohort of 150 students will embark on this journey from 20 November to 15 December 2023. They will carry out various programming projects and be able to determine if the training course suits them and test their level of motivation and determination, noted the Education Ministry. Those who "fully invest" themselves in the course will qualify for the first official start of 42 Luxembourg in February 2024.
The ministry explained that 42 Luxembourg offers comprehensive, practical and flexible training to anyone over the age of eighteen who wishes to start a career in information technology, whether they are reskilling or upskilling. The Education Ministry launched this initiative as an alternative training offer that meets the growing demand of a booming professional sector - in 2022, 5,363 vacant IT positions were declared to the ADEM employment agency, i.e. 31.8% more than the previous year; half of these positions were in the field of programming and software development.
42 Luxembourg is part of a network of 52 campuses in 31 countries, having already trained more than 18,000 students. Founded in 2013 in Paris, 42 has developed a solid reputation thanks to a hiring rate of almost 100% and the long-term employability of trained people.
42 Luxembourg is located within the Digital Learning Hub in Esch-Belval, an entity of the Ministry of Education, Children and Youth which has been offering short and targeted training courses for adults in all IT fields since May 2022.
Moving away from traditional teaching methods, 42 Luxembourg has no teachers, no courses and no classes. Project-based learning and self-learning, as well as peer exchange and gamification, constitute the principle of pedagogy and training. Programming skills are developed practically through projects, searching for solutions independently and collaborating with colleagues. No prerequisites are required in terms of diplomas, mathematical skills or programming knowledge.
The 42 Luxembourg training programme is completely free and the school provides students with all the necessary equipment.
The students who are entering the first "Piscine" from Monday 20 November 2023 first had to pass a first test of logical abilities, in the form of online games. They were then invited to an information session, called a "check-in meeting". Those selected following the first "Piscine" will be able to officially return to 42 Luxembourg in February 2024. A second "Piscine" is set to begin on 8 January 2024, with registrations already underway.
Within 42, each student works and progresses at their own pace. The campus is open 24/7 to allow everyone to manage their time at their convenience. This flexibility means that the duration of the training course depends on the commitment of each student. The 42 certificate of achievement is obtained within an average time of eight to eighteen months. Students can then usually enter the job market or specialise in a more advanced field, such as artificial intelligence, cybersecurity, web development, etc.