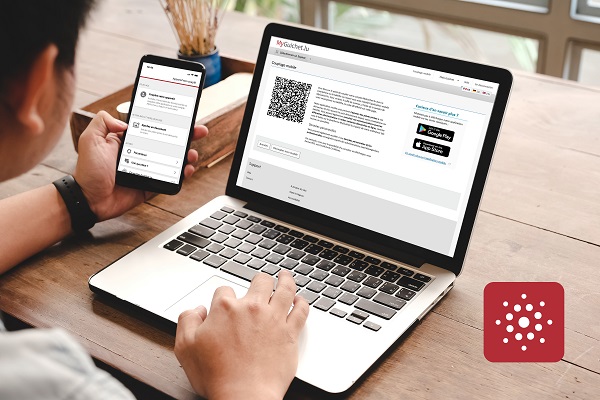 Credit: Thaspol - stock.adobe.com
Yesterday marked the launch of the new MyGuichet.lu mobile application in Luxembourg.
On Monday 5 July 2021, Luxembourg's Minister Delegate for Digitalisation, Marc Hansen, presented the new MyGuichet.lu mobile app, developed by the Government IT Centre (Centre des technologies de l'information de l'État - CTIE).
This application allows individuals to access their private space in MyGuichet.lu using their smartphone or tablet. In a world moving increasingly towards "mobile" solutions, this new means of access to MyGuichet.lu is considered a major achievement for the electronic governance 2021-2025 strategy (Stratégie Gouvernance électronique 2021-2025) which pledged to offer individuals "cross-media" accessibility to digital public services, via smartphones and tablets.
Minister Delegate Marc Hansen described this move as an essential step towards modernising digital public services. He noted: "We are thus giving users the opportunity to connect wherever they want, when they want and, henceforth, also however they want".
Patrick Houtsch, Director of the CTIE, added that the app was easy to use. To illustrate this point, he explained the procedure for linking his application to his personal account in MyGuichet.lu: "In just a few steps the user can access the portal's functionalities. And once the pairing is activated as well as the biometric data, he will not have to worry about it in the future".
Now available on the Apple App Store and Google Play Store, the MyGuichet.lu mobile app is set to grow rapidly in order to simplify access to state public services.
At the time of its launch the app already offered the following procedures and functions: carry out and follow up administrative procedures (the number of which will increase over the coming weeks); adding attachments using one's mobile device camera; consulting communications (e.g. those exchanged with administrations and public bodies as part of online procedures); direct access to CovidCheck certificates.