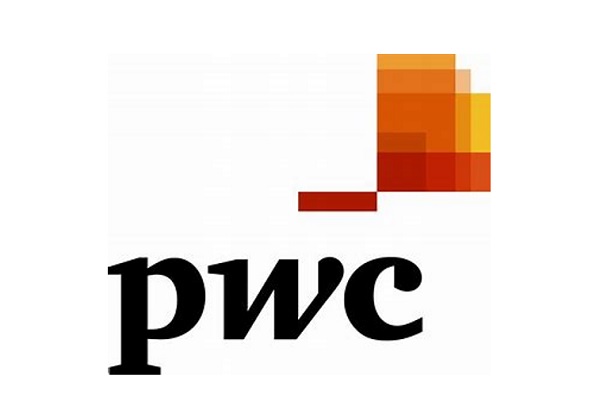 On Thursday 7 September 2023, PwC announced a three-year global Strategic Collaboration Agreement (SCA) with Amazon Web Services (AWS).
According to PwC, this agreement aims to accelerate innovation, improve operational efficiency and transform the way business is done. The SCA builds on longstanding relationship combining PwC's deep industry expertise, consulting and software engineering capabilities with AWS's infrastructure and services.
PwC noted that this strategic collaboration will help bolster its existing expertise in harnessing cloud technology to empower businesses, reinforcing its capacity to deliver human-led and tech-driven solutions while upholding trust and achieving sustained results in alignment with its global strategy, known as The New Equation.
This partnership, expected to generate approximately $800 million in value for clients, builds upon the longstanding relationship between PwC and AWS at the network level. By merging PwC's industry knowledge and its capabilities in strategy, operations, business transformation and engineering, with AWS's cloud infrastructure and an extensive suite of services, PwC is of the opinion that this collaboration will foster greater innovation and superior outcomes. It is meant to enhance PwC's offerings across various services, encompassing cloud migration and modernisation, data analytics, cybersecurity, risk management, customer experience, managed services and support for climate reporting and the transition to a net-zero future.
Notably, PwC was among the pioneers in accessing and leveraging Amazon Bedrock, a fully managed service that provides foundational models through an API, enabling clients to harness generative AI for their diverse business needs.
This collaboration assumes even greater significance in today's business landscape. According to PwC's Annual Global CEO Survey, nearly 40% of CEOs believe their organisations may not remain economically viable in a decade if they persist on their current trajectory.
"The rapidly changing nature of today's business landscape requires organisations to be agile and responsive, staying ahead of challenges and disruption, while also rethinking their business models," said Julien Courbe, PwC Deputy Global Advisory Leader from PwC US. "PwC's collaboration with AWS provides our mutual customers what they need on that journey, helping them build a modern technology infrastructure, reinvent their business models and position themselves for the future."
"We chose PwC as our trusted collaborator to transform our business in the cloud with AWS. We witnessed strong results during the modernisation phase connected to the rebuilding of Wyndham's loyalty ecosystem. Guest stays processed within a day, billing cycles closed in hours and missed stays reduced by 50%," said Derek Barbara, Vice President of Data Services at Wyndham. "The collaboration we're seeing between PwC and AWS continues to accelerate our innovation, drive impact across our cloud strategy and transform our business so we can better serve our guests."
PwC has more than 5,200 AWS-certified professionals globally including fifteen AWS Ambassadors. The newest collaboration with AWS has already helped more than 200 of PwC's Fortune 500 clients.
"We are delighted to collaborate with PwC and bring advanced cloud technologies and expertise to our mutual customers," said Matt Garman, senior vice president of AWS sales and marketing at AWS. "Together, we can help enterprises accelerate their digital transformation and leverage the power of the cloud to drive business value."
According to PwC, one area of focus will be on tools for real-time monitoring and detection of complex cybersecurity attacks, aiming to help clients build and maintain trust with customers and other stakeholders. Nearly half (48%) of all 4,000 CEOs surveyed in PwC's recent annual CEO survey, said they intend to increase cyber and data privacy investments over the next twelve months. This comes on the heels of PwC US's research which found 38% of C-suites expect more serious cyber-attacks via the cloud in 2023.
This collaboration aims to include AWS and PwC professionals in Australia, Canada, China, France, Germany, India, Indonesia, Italy, Japan, Luxembourg, Poland, Romania, Singapore, Spain, the United Kingdom and the United States.
Matt Moran, Advisory Partner, Alliances Leader at PwC Luxembourg said: "We are delighted to announce this collaboration which reinforces significantly our already deep cooperation with AWS. For both PwC Luxembourg and AWS the goal is clear – to enhance the support we provide our clients in transforming and improving business performance in Luxembourg and beyond. Working together, clients will benefit from our combined skills and expertise in a wide array of services. These include cloud migration and modernisation, data and analytics, cybersecurity and risk, customer experience, managed services and climate reporting and transition to net zero."
Xavier Roch Lhotellier, Advisory Director, Technology & Alliances at PwC Luxembourg, concluded: "Together, AWS and PwC provide an unmatched combination of cloud infrastructure and consulting including UX/UI, product design and PMO activities. This offers our clients a one-stop shop for practical, industry-tailored solutions to drive and ensure the success of their business today and into the future."