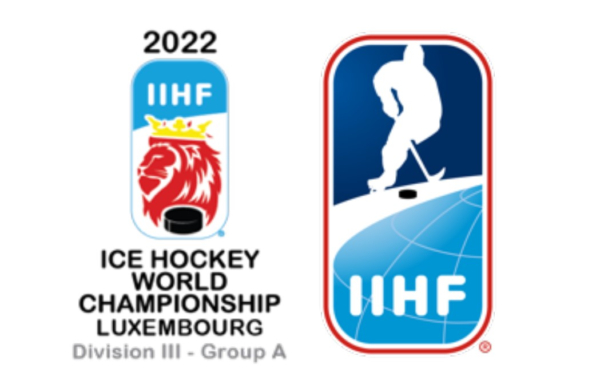 The Fédération Luxembourgeoise de Hockey sur Glace (FLHG) has announced that the International Ice Hockey Federation (IIHF) division IIIA World Championships will be held at the Patinoire de Kockelscheuer from Sunday 3 April to Friday 8 April 2022.
In the summer of 2019 Luxembourg was awarded the honor to host the 2020 edition of the tournament. However, due to the COVID-19 pandemic, the competition was postponed until 2022. Pending approval of the Luxembourg government, the tournament may take place without any restrictions.
In order to create more competitive parity, the annual world championships of Ice Hockey are split into eight tiered groups with a promotion and relegation system. Gold medal winners are promoted, last place finishers are relegated. The highest-ranking nations, such as Canada, USA, Sweden and Finland compete in what is simply known as IIHF Ice Hockey World Championship. Below this "top level" there is Division I – Group A, below that Division I – Group B and then Divisions IIA, IIB, IIIA, IIIB and finally Division IV.
The five nations competing in Luxembourg between 3 and 8 April 2022 will be Turkey, United Arab Emirates, Chinese Taipei, Turkmenistan and Luxembourg. The tournament is played in a league format, with each nation playing all of their opponents once. The winners of the tournament will receive a trophy, gold medals and will move up to play in division IIB in 2023. Second and third place will receive silver and bronze medals respectively and the fifth placed team will be relegated to play in division IIIB in 2023.
The highest world-ranked team in the tournament is Turkey (42nd out of 55) followed by Luxembourg (43rd), Turkmenistan (44th), Chinese Taipei (45th) and United Arab Emirates (47th).
Only games involving Luxembourg will take place at 19:00 and be ticketed events. Single-game tickets will cost €10 per person. A week-ticket which gives access to all four Luxembourg matches is available for €35. All other games will start at 15:30 and the entry will be free. All under 12's can enter free of charge for any game.