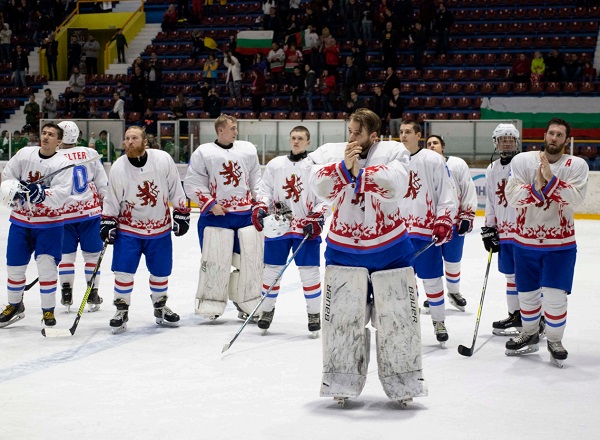 Credit: Ice Hockey Luxembourg
Following its loss to Turkmenistan at this year's International Ice Hockey Federation (IIHF) Division III World Championships in Sofia, Bulgaria, the Luxembourg national team will turn its attention to preparations for the 2020 games.
Team Luxembourg returned to Bulgaria this year with the hopes of re-living their gold medal success story from 2017. Back then, the Luxembourg senior men's Ice hockey team defeated host nation Bulgaria by a resounding 10-4 to be crowned IIHF Division III world champions. Two years later, the team returned with seven of the 25 players that played in the gold medal game in 2017.
First up for the Lions this year was an opening match against Turkey, a team which they have struggled to defeat in the past. This time, Luxembourg won the match 10-2. In the second match, however, rivals Chinese Taipei won 5-4. Moreover, despite renewed hope following a 5-2 win over South Africa, Team Luxembourg's dreams of a repeat gold medal victory fell apart thanks to a 3-4 defeat at the hands of Turkmenistan. Finally, in their match on Sunday against the newly crowned champions Bulgaria, the Lions similarly lost 0-7 to the host nation, a result which ended the team's chances of taking home a medal.
Nevertheless, this year's championships provided the youthful team with the experience and knowledge they need to grow as players and come back victorious. After a few weeks of rest, the Luxembourg national team will turn its attention to preparing for the 2020 games and another shot at a gold medal and promotion to Division 2B.
North Korea, United Arab Emirates and Chinese Taipei will join Turkey and Turkmenistan, who showed respect to the Lions with a guard of honour following the loss to Bulgaria, as the opposition in 2020. The dates and location of the tournament will be revealed after the IIHF congress in the summer.