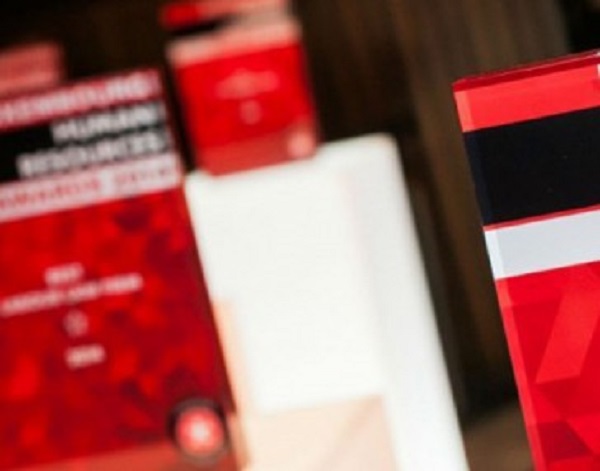 The second edition of Human Capital Europe, organised by Farvest, will take place on Thursday 26 November 2020 at the European Convention Center Luxembourg (ECCL) in Kirchberg.
Between human resources (HR) conferences and healthcare themes, the event will also be punctuated by the traditional Luxembourg HR Awards ceremony. New this year is the "Extraordinary HR Support" award.
Presented at the HR One Gala, these prizes reward the best local initiatives and best practices, while helping to emulate a sector in perpetual motion. The gala has particularly had to adapt to the health crisis in recent months. This year, the following nine awards will be distributed to Luxembourg professionals, after they have pitched their projects and initiatives to a jury of experts:
• People Experience: this award rewards a strategy or philosophy aimed at improving the employee experience, throughout the employer-employee relationship and which then positively impacts the attraction and retention of talent, well-being and customer satisfaction;
• Onboarding Excellence: an award that recognises the best strategy for integrating and socialising new talent, as well as the projects and processes in place to facilitate the acquisition of new knowledge and the corporate culture;
• Employer Brand of the Year: this award rewards a HR communication strategy linked to the development of the employer brand, thus bringing together culture, reputation and value proposition for candidates, employees and alumni;
• Talent & Competence Management: the award rewards the holistic "Talent Management" approach of an HR department aimed at creating ever more value for society;
• Income & Reward Strategy: a prize which rewards the best HR policy in terms of "compensation & benefits", whether financial or not, as well as the strategy aimed at motivating and rewarding the commitment and performance of employees;
• HR Manager of the Year: this award rewards a "human capital" leader in the broadest sense of the term, for his / her strategy and projects and their alignment with the overall strategy of the company and the other departments;
• CSR Initiative of the Year: a prize which rewards a corporate social responsibility (CSR) initiative that gives added value to business and society in a general way;
• HR Digital Transformation: this prize rewards an HR strategy that has made it possible to transform a traditional business into a data-based approach and management, as well as for its support to teams during this transformation period;
• Extraordinary HR Support: this award rewards an initiative carried out during the COVID-19 crisis which helped employees within a company and which proved its agility and its resilience in the face of the crisis.
Anyone interested in applying should visit awards.farvest.com. For further information and registration for the event, see www.humancapitaleurope.com.