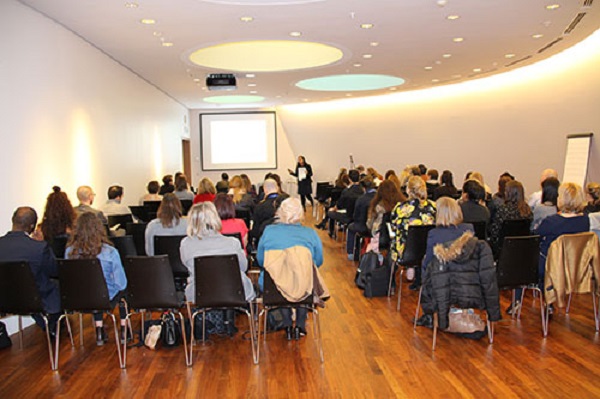 Credit: EiviLux
More than 300 Human Resources (HR) managers and decision makers attended the first edition of the HRLUX Trade Fair in January 2019.
On 25 January 2019, 311 trade visitors attended the fourteen conferences and exchanged with the 36 experts who came to their meetings. These professionals had the chance to review twelve HR-specific topics, on which they could exchange opinions and practices.
67% of these visitors came from the event's targeted professions: 46% from HR and 21% from management. More specifically, the Finance and Insurance Banking sectors (23%) were widely represented, as well as the fields of Training (9%), IT and Telecommunications (8%), Energy and Environment (8%), Industry (6%) and Transport (6%).
Following the success of this event, the second edition has been confirmed and will be held on 17 January 2020. Registrations are already open for exhibiting experts and/or speakers.