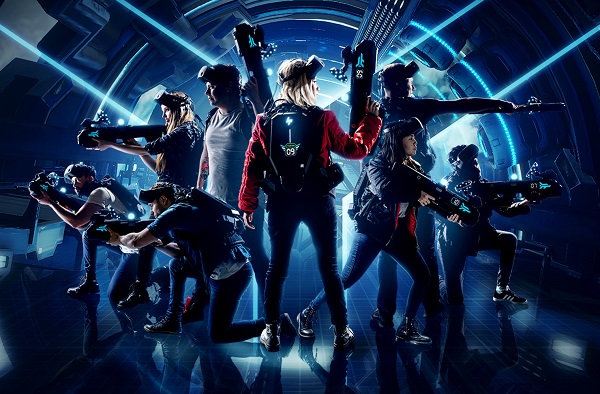 Credit: Tango / Zero Latency
Luxembourgish telecom company Tango and Zero Latency VR, an Australian VR gaming company with a franchise in the Grand Duchy, have joined forces to launch the very first virtual reality (VR) esports league.
According to the organisers, a promising future is gradually emerging for VR, even if most experiences have remained relatively limited until now. A recent milestone was the arrival of "free-roam" experiences that allow players to move freely in a physical space. It is in this branch that the company Zero Latency has specialised in creating totally immersive video games and experiences in dedicated rooms.
With the opening of a Zero Latency franchise in Mersch in central Luxembourg in February 2022, the idea quickly emerged to create a whole new esports competition through the world's first free-roam VR league.
The VR League will start on Sunday 18 September 2022 and will run until February 2023. A total of sixteen teams (of three to five players each) will try to win the title in "Sol Raiders", a futuristic shooting game in which two teams compete in fifteen-minute games in a 200 m2 room.
The finals will take place in February 2023 through a series of matches streamed live on Twitch. The top three will win a cash prize (€1500 for the first, €750 for the second and €500 for the third). The two best teams will represent Luxembourg against the two best teams of the Italian franchise in Milan in April 2023.
"Tango is very proud to support such an important innovation in the world of esport. This is a new step in the democratisation of technology, a mission that we take particularly seriously. This fits perfectly with our overall objective of always offering more reliable and faster connectivity solutions, such as our 5G network or our fiber offer, the fastest in Luxembourg", commented Luis Camara, Chief Consumer Market Officer at Tango.
"It's a great first and the level of the teams, who have been training for several weeks already, is impressive. The competition promises to be thrilling!", added Daniel Castro, Manager of Zero Latency Luxembourg.