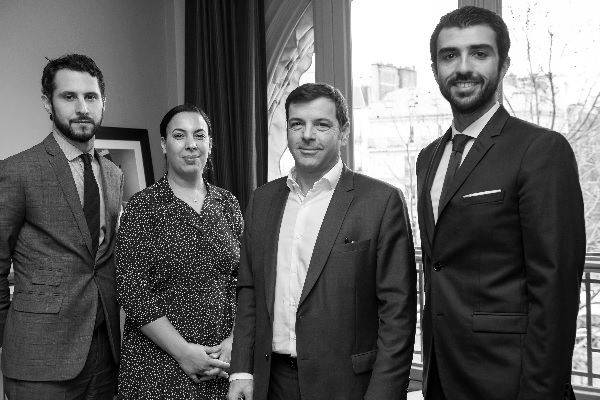 AMFINE team; Credit: AMFINE
AMFINE, a French leader in the industrialisation of reporting and regulatory calculations, has strengthened its development in Luxembourg with the presentation of its new fund referencing tool, "MAÏA".
AMFINE, created in 2006 in France, opened its Luxembourg office in 2012. The company's main clients include Asset Managers, MANCOs and Asset Servicers and the Grand Duchy represents a wide range of customers for AMFINE, which groups a large part of its business (30% of the company's turnover to date).
As part of efforts to continue its development in Luxembourg, AMFINE decided to create new products, such as the recently launched MAÏA. Unique in the Grand Duchy, MAÏA is a flexible, agile and adaptable solution that directly addresses all Asset Managers and banks, as well as ManCo and distributors.
MAÏA's mission is to digitise regulatory reporting activities for the Management Companies or the Fund Distributors, so that they can have a global view and give segregated access to all their customers. The platform thus aims to reinforce services provided by the ManCo and distributors.