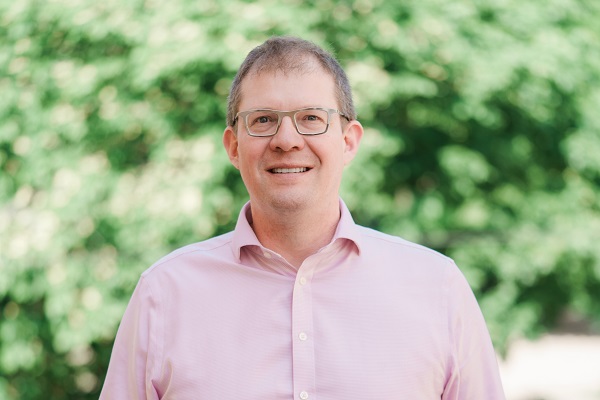 Jarno Piironen, CEO of Silcube;
Chronicle.lu recently had the opportunity to speak with Jarno Piironen, CEO of Silcube, to learn more about this Finland- and Luxembourg-based fintech platform.
This article forms part of a series of interviews with "newcomers" hosted at the Luxembourg House of Financial Technology (LHoFT), i.e. startups having joined the LHoFT since 1 January 2022. Silcube has been present at the LHoFT since April 2022.
Chronicle.lu: Please introduce your company and the products/services it offers.
Jarno Piironen: Silcube is not your ordinary software provider. We are on a mission to revolutionise how you buy financial software. Our core offering is a cloud platform that streamlines the entire workflow of private debt and trade finance managers. Our platform helps managers to manage loans, track payments and covenants, run the workflow and create reports. What sets us apart is our commitment to transparency and convenience. Unlike others, we offer potential clients the opportunity to try our system online, no strings attached. No need for tiresome calls with sales or the traditional RFP [request for proposal] process. We believe that experiencing the solution firsthand makes next conversations more meaningful and productive.
Chronicle.lu: What led to the creation of your company?
Jarno Piironen: Silcube's origins can be traced back to our early days as an in-house platform for a fund management company. The realisation that our product can be shared with a broader audience led us to spin off as an independent entity. We noted quite soon the rapid growth of private debt and the gap in the market for a tailored solution. As a result, we put laser focus on private debt and trade finance and built powerful functionalities enhancing their operational efficiency.
Chronicle.lu: What brought your company to Luxembourg?
Jarno Piironen: Luxembourg is as central to our operations as our native Finland is to our technology. Most of our esteemed clients are here or operate a fund here. What makes Luxembourg special is the entire ecosystem that it provides. We are close to all the key stakeholders, clients and service providers, and proximity fosters innovation. Luxembourg is not just where we are; it is part of who we are.
Chronicle.lu: What makes your company and its offer unique?
Jarno Piironen: Firstly, Silcube is the only platform that invites clients to experience our system online without going through the traditional, push-driven sales process. For the client, it is easy and free to evaluate Silcube. For us, we get to talk to clients when they are ready, interested and informed. Revolutionising the sales model means lower costs for the clients and a faster pace of digitalisation for the market. Secondly, we focus on serving private debt clients. We offer the depth and coverage needed to ensure that transitioning to Silcube makes sense, without the cost and complexity of large systems. To mention a few features, we cover payment plan calculations and changes, covenant monitoring and workflow, all in a modern, consistent and mobile-friendly UI [user interface].
Chronicle.lu: What is next for your company?
Jarno Piironen: The future looks very promising for Silcube. It is great to see our innovative try online model launch in the market. The initial feedback is very positive. We are committed to supporting the private debt and trade finance sector with innovation. It is a very exciting time to be in FundTech. We see AI [artificial intelligence] as a major catalyst. It will not only create major value by itself but also drive digitalisation. As a team, we will deepen our engagement within the industry, build innovation and delight our clients with intelligent technology that just works.