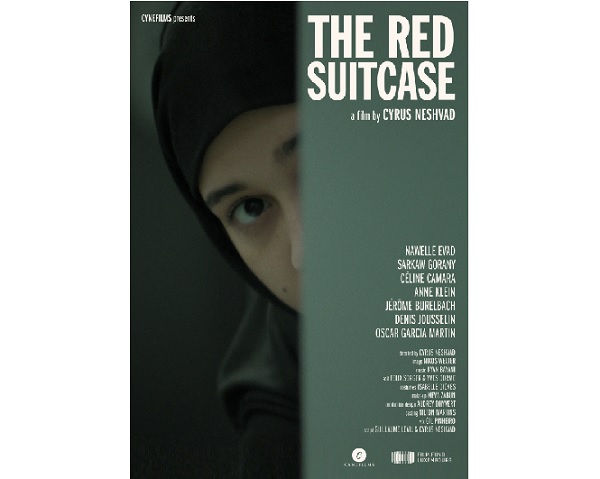 The Luxembourg short film The Red Suitcase, directed by Cyrus Neshvad, has been included in the short-list of 15 films in the Live Action Short Film category for the 95th Academy Awards.
The Red Suitcase is 18 minutes long and features Persian, English, Luxembourgish and French spoken. It is set late one evening in Luxembourg Airport; a veiled 16-year-old Iranian girl is frightened to take her red suitcase on the automatic walkway (travelator). She keeps pushing back the moment to go through the arrival gate and seemingly becomes more and more terrified.
The Academy Awards (the Oscars) are being held on Sunday 12 March 2023, with the formal nominations (cut from the short-lists) to be announced on Tuesday 24 January 2023. Yesterday, the Academy announced shortlists for 10 categories of awards. These included: Documentary Feature Film, Documentary Short Film, International Feature Film, Makeup and Hairstyling, Music (Original Score), Music (Original Song), Animated Short Film, Live Action Short Film, Sound and Visual Effects.
Members of the Academy decide on the films that comprise each shortlist, with a preliminary round of voting included.
A total of 200 films qualified in this category, from which 15 films have been short-listed. Members of the Short Films and Feature Animation, Directors, Producers and Writers Branches of the Academy vote to determine the shortlist and, subsequently, the nominees.
The award ceremony will be held at the Dolby Theatre at Ovation Hollywood and will be televised live to more than 200 countries worldwide.
The Luxembourg co-production Corsage was included on the short-list for International Feature Film category (see https://chronicle.lu/category/film-production/43798-luxembourg-co-production-corsage-on-oscar-shortlist).
The short-listed films in the Live Action Short Film category are:
All in Favor
Almost Home
An Irish Goodbye
Ivalu
Le Pupille
The Lone Wolf
Nakam
Night Ride
Plastic Killer
The Red Suitcase
The Right Words
Sideral
The Treatment
Tula
Warsha