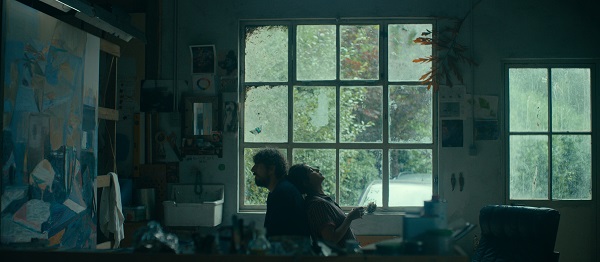 "The Restless"; Credit: Stenola Productions
The Cannes Film Festival has unveiled its Official Selection lineup for this year's event which will run from 6 to 17 July 2021; among the nominees is the Luxembourg co-production "The Restless" (Les intranquilles).
After a year of absence, Film Fund Luxembourg is returning to Cannes next month with its pavilion at the Marché du Film (Cannes Film Market), the business counterpart of the Cannes Film Festival. From 6 to 15 July, it will host fourteen companies and three entities under this umbrella, including production companies and companies specialising in post-production, sound and new technologies, as well as the European Audiovisual Entrepreneurs (EAVE) training programme, the Luxembourg City Film Festival and the Creative Europe - Media support programme.
The traditional Luxembourg day will take place on Saturday 10 July 2021 in the presence of film production and press professionals in accordance with the health rules in force.
Belgian director Joachim Lafosse's fictional feature film "The Restless", co-produced by Samsa Film in Luxembourg, will be competing in the Official Selection of the 74th Cannes Film Festival.
Most of the filming of this Belgium-Luxembourg-France co-production took place in the Grand Duchy. The Luxembourg team that worked on the film included: Jules Waringo (secondary role); Joël and Leo Delsaut, Elsa Rauchs, Colette Kieffer, Magaly Texeira, Larisa Faber, Luc Schiltz, Véronique Fauconnet, Raoul Schlechter, Fabio Godinho, Céline Camara and Philippe Meyrer (all in small roles); Brigitte Kerger-Santos (executive production); François Fabert (chief machinist); François Dumont (sound editor); Vitalijus Kiselius (chief lighting technician); Paul Maas (first assistant editor); Barbara Prati (property master); Christophe Vincent (location manager); Jil Robertson-Kibbey and Julie Pironet (location managers); Elly Verduyckt (script supervisor); Fabrizio Maltese (still photographer). All post-production sound and post-synchronisation were carried out at the Luxembourg studio Philophon.
Logline: Leïla and Damien love each other deeply. Despite his bipolarity, Damien tries to move on with his life with Leïla knowing that he may never be able to give her what she wants.