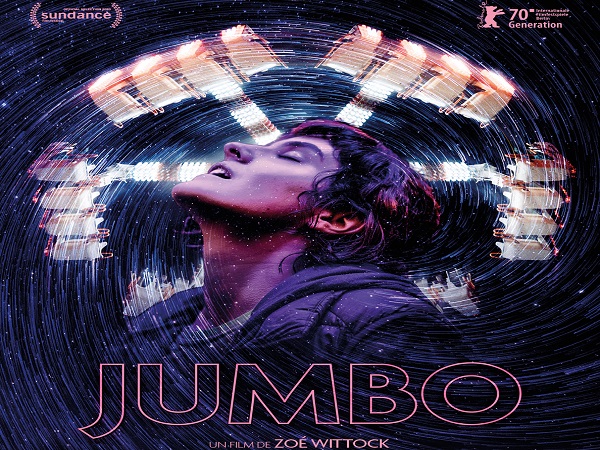 Jumbo;
The European Film Academy (EFA) and EFA Productions have unveiled the first six nominees for the "European Discovery 2020 - FIPRESCI" prize, including Luxembourg co-production "Jumbo".
The European Discovery - FIPRESCI Prize is awarded each year at the European Film Awards to a director for his / her first feature film.
This year's nominees were selected by a committee composed of EFA board members Valérie Delpierre (Spain) and Anita Juka (Croatia), programmer Giona A. Nazzaro (Italy) and three critics representing the International Federation of Film Critics (FIPRESCI): Marta Balaga (Finland / Poland), Andrei Plakhov (Russia) and Frédéric Ponsard (France).
The nominees are:
- FULL MOON (PUN MJESEC) - Bosnia and Herzegovina - directed by Nermin Hamzagic - written by Nermin Hamzagic & Emina Omerovic - produced by Amra Baksic Camo & Adis Djapo
- GAGARINE - France - directed by Fanny Liatard & Jérémy Trouilh - written by Fanny Liatard, Jérémy Trouilh & Benjamin Charbit - produced by Julie Billy & Carole Scotta
- INSTINCT - the Netherlands - directed by Halina Reijn - written by Esther Gerritsen & Halina Reijn - produced by Frans van Gestel, Laurette Schillings & Arnold Heslenfeld
- ISAAC (IZAOKAS) - Lithuania - directed by Jurgis Matulevičius - written by Jurgis Matulevičius, Saulė Bliuvaitė & Nerijus Milerius - produced by Stasys Baltakis
- JUMBO - France, Belgium & Luxembourg - written & directed by Zoé Wittock - produced by Anaïs Bertrand, Annabella Nezri & Gilles Chanial
- SOLE - Italy & Poland - directed by Carlo Sironi - written by Carlo Sironi, Giulia Moriggi & Antonio Manca - produced by Giovanni Pompili & Agnieszka Wasiak
The nominated films will soon be available on EFA's VOD platform for the more than 3,800 EFA members who will elect the winner. The European Discovery 2020 - FIPRESCI Prize will then be awarded at the 33rd European Film Awards ceremony on Saturday 12 December 2020 in Berlin, Germany.