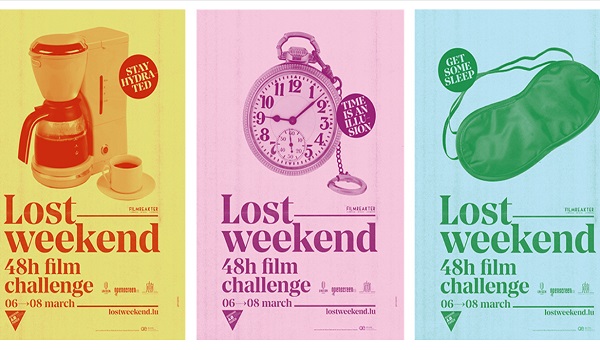 Filmreakter has announced that it is organising, together with Open Screen, the "Lost Weekend 48h Film Challenge" from 6-8 March 2020 in Luxembourg.
After three annual editions of their short film screenplay competition ("Concours Scénario Court-Métrage"), the not-for-profit associations Filmreakter and Open Screen have embarked on a new project in collaboration with the Luxembourg City Film Festival and with the support of the Oeuvre Nationale de Secours Grande-Duchesse Charlotte.
Lost Weekend is a competition for all filmmakers, regardless of experience. It involves creating a film, from Friday to Sunday evening, thus passing through all the stages of production in 48 hours.
All films will be screened at Casino Luxembourg - Forum d'Art Contemporain on Thursday 12 March 2020 as part of the film festival and will compete for the Audience Prize, as well as the Jury Prize. The latter consists of a complete package for musical composition and post-production sound at the Unison Studios in Differdange.
For more information on the challenge, visit https://www.lostweekend.lu/.